8 Classic Hanna-Barbera Cartoons That Deserve Movies Before 'Scooby Doo'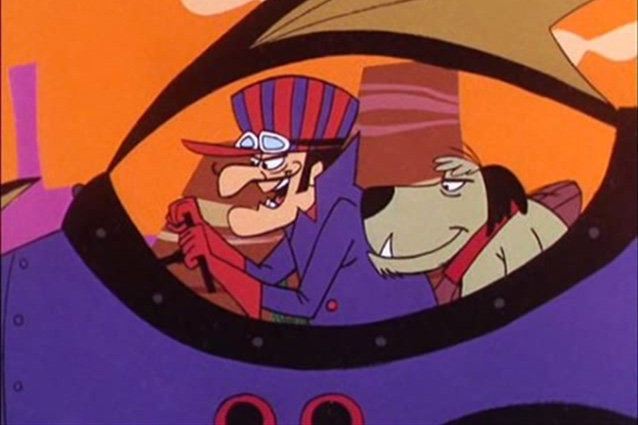 CBS
Proving that there's nothing Hollywood won't reboot if given then chance, a new Scooby Doo movie is reportedly in the works at Warner Bros. According to Variety, the studio is looking to send Scooby, Shaggy, and the gang on another spooky adventure, which will be written by Randall Green. The news comes just a year after Warner Bros. also announced plans for an animated Scooby Doo movie, which is reportedly still on track. Though the last live-action Mystery Gang outings, 2002's Scooby Doo and its sequel Monsters Unleashed, did well commercially, they weren't received well by critics and fans of the series, which is why it's surprising that Warner Bros. would be so intent at taking a third shot at big-screen adventure. After all, the live-action Scooby Doo's were only slightly better than Yogi Bear. There are plenty of other great classic Hanna-Barbera properties that would make for great films, so why does Scooby get a third shot at big screen success? Think about all of the possibilities that are open…
Wacky Races
Concept: Think The Lego Movie meets Speed Racer, with a touch of Mega Mind thrown in.
Plot: Set at the Wacky Races Grand Prix, a sprawling, dangerous race that spans three days and covers a variety of terrains, the film charts the highs and lows of all your favorite racers, from Penelope Pitstop to the Ant Hill Mob to the Gruesome Twosome, and sees Dick Dastardly's desperate attempts to finally experience the glory for himself.
Starring: Charlie Day as Dick Dastardly, Isla Fisher as Penelope Pitstop, Bill Hader as Clyde the leader of the Ant Hill Mob, Amy Poheler as the Red Max, and Tom Hanks as the Narrator.
Directed By: Edgar Wright.
Inch High, Private Eye
Concept: The Maltese Falcon meets Osmosis Jones.
Plot: The city is being terrorized by a robber who keeps stealing priceless works of art and jewels from museums and homes. The police are understaffed, and the detectives are at their wits' ends, and the case has reached a dead end. Then, Mrs. Gotrocks hires Inch High, Private Eye, the most brilliant and tortured detective around to look into the case. But she might not like what he finds…
Casting:  Casey Affleck as Inch High, Kate Mara as Lori, Josh Brolin as Gator, Tommy Lee Jones as Mr. Finkerton and June Squibb as Mrs. Gotrocks.
Directed By: The Coen Brothers.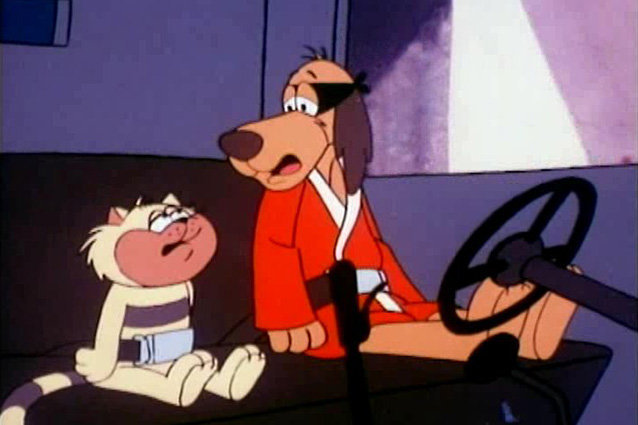 ABC
Hong Kong Phooey
Concept: Think 22 Jump Street, but sillier.  
Plot: Penry Pooch has always wanted to be a cop, but his enthusiasm for the job doesn't quite balance out his complete incompetence. After failing out of the police academy, he takes a job working as a janitor under the watchful eye of the constantly frustrated Sergeant. One night, when he's the only one at the precinct, he stops and apprehends a robber, which inspires him to take up crime fighting as Hong Kong Phooey. Luckily, he's got Spot to help him out of whatever jams he finds himself in.
Casting: Will Arnett as Penry, Keith David as Sarge, Anna Kendrick as Rosemary, the telephone operator, and Nick Frost as Spot.
Directed By: Shane Black.
The Jetsons
Concept: August: Osage County in space.
Plot: George Jetson is an ordinary man, living an ordinary life. He loves his family, endures his job and spends his time relaxing with his dog, Astro. But when he catches his wife having an affair with his boss, his world comes crashing down around him, and he's forced to re-evaluate everything he knew about his life, and decide whether to move forward or move on.
Starring: Joaquin Phoenix as George, Sandra Bullock as Jane, Hailee Steinfeld as Judy, and Steve Buscemi as Mr. Spacely, with Art Parksinson as Elroy and Scarlett Johansson as Rosie.
Directed By: Spike Jonze.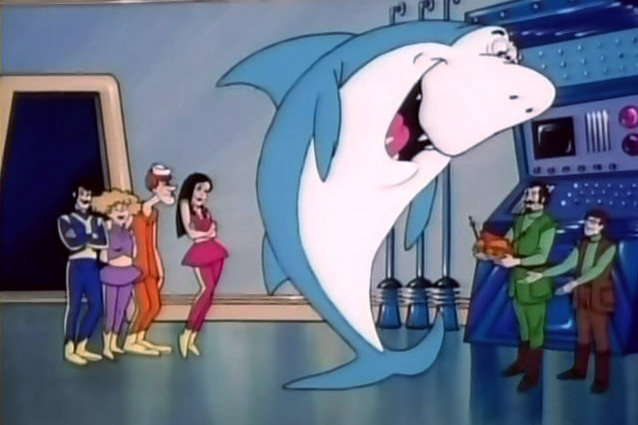 ABC
JabberJaw
Concept: Almost Famous meets Jaws, with a dash of Star Trek .
Plot: The Neptunes were on their way to becoming the hottest rock band under the seas, until their drummer abruptly left. Then, they discovered Jabberjaw, a 15-foot-tall shark with the skills of Keith Moon, and it seemed like they had it made. But the path to rock stardom is paved with dangers and it's time for the Neptunes to face them.
Starring: Chris Pratt as Jabberjaw, Adam Levine as Clamhead, Malin Ackerman as Bubbles, Zoe Kravitz as Shelly, and Oscar Isaac as Biff.
Directed By: John Carney.
Quick Draw McGraw

Concept: A better homage to Blazing Saddles than A Million Ways to Die in the West .
Plot: The Wild West is a dangerous place, thanks to outlaws, frequent dueling and a lack of modern medicine, but one man is there to keep order in place, and uphold justice where ever he goes… Sherrif Quick Draw McGraw. Unfortunately, he might have finally met his match when the deadliest outlaw in the west rides into his town.
Starring: Damon Wayans Jr. as Quick Draw McGraw and Fred Armisen as Baba Looey.
Directed By: Mel Brooks, in an ideal world.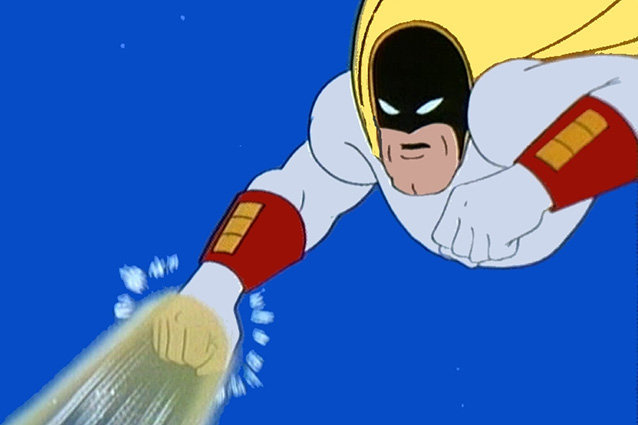 CBS
Space Ghost
Concept: It's basically Guardians of the Galaxy, but with a monkey instead of a raccoon.
Plot: After Zorak, Space Ghosts' nemesis, escapes from prison, he recruits Black Widow (no, not that Black Widow) and Brak and Sisto in order to form a league of villains that will take over the galaxy and allow chaos to reign, but in order to do so, they need a gauntlet of power, one that only Space Ghost's sidekick Jace possesses. Can Space Ghost and Jan rescue him and save the universe before it's too late?
Starring: Channing Tatum as Space Ghost, Emma Stone as Jan, Miles Teller as Jace, Idris Elba as Zorak, Dwayne Johnson as Brak, Jason Statham as Sisto, and Nicole Beharie as Black Widow (see, told you she was different!).
Directed By: Joss Whedon, of course.
Top Cat
Concept: Dancing on the Edge meets GoodFellas.
Plot: Set in the 1940s, a group of rag-tag musicians are groomed to become a proper jazz sensation. But in order to do so, they'll have to overcome prejudice, corrupt managers, in-fighting, and substance abuse and stick by each other through everything.
Starring: Anthony Mackie as TC, Lamorne Morris as Brain, Albert Tsai as Choo-Choo, Michael B. Jordan as Fancy-Fancy, Josh Gad as Benny the Ball, Ruth Negga as Trixie, and Sean Penn as Officer Dibble.
Directed By: Martin Scorsese.
You're welcome, Hollywood.