Don't You Wish You Could Take These Classes?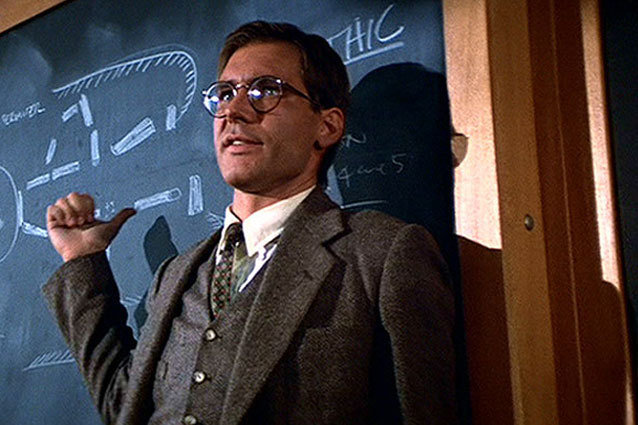 Paramount Pictures
Yes, there is now an online Walking Dead college class, but this is only the latest in a series of classes that have been sprouting up in US colleges, all dedicated to our favorite parts of pop culture. It's nice to know that college professors take TV and movies as seriously as we do. Check out these real college classes below.
Philosophy and Star Trek
This class is offered at Georgetown University, and it discusses such deep subjects as the nature of time and the essence of humanity.
Chosen: Buffy the Vampire Slayer
Oberlin has a lot of awesome pop culture classes, and this one promises an "intellectual reading" of the show.
Arguing With Judge Judy
A UC Berkeley class that analyzes the rhetoric of TV judge shows. 
The Office: Awesome, Awkward, & Addicting
The Oberlin course obsessively analyzes every aspect of the popular show.
Star Wars: A Complete Saga?
This online course analyzes the arc and influence of the Star Wars movies.
Sex and the City: Women, Sexuality, and Popular Culture
This Arizona State University course analyzed the social implications of the hugely successful show.
From Sicily to The Sopranos
This offering from Barnard traces the mafia movie genre over the years.
Urban American & Serial Television: Watching The Wire
The Middlebury class looks at the critically acclaimed show's cultural setting.
South Park and Political Correctness
Brooklyn College uses South Park to discuss the limits of satire.
Understanding the Whedonesque
This Emerson College class analyzes the career and style of Joss Whedon.
More:
'The Walking Dead' 101
A Geek's Wish List — How To Make The Next 'Star Wars' Better
'Into Darkness' The Worst 'Trek' Movie Ever
---
From Our Partners:


40 Most Revealing See-Through Red Carpet Looks (Vh1)


15 Stars Share Secrets of their Sex Lives (Celebuzz)