Could Katie Holmes' Split From Tom Cruise Help the Actress' Career?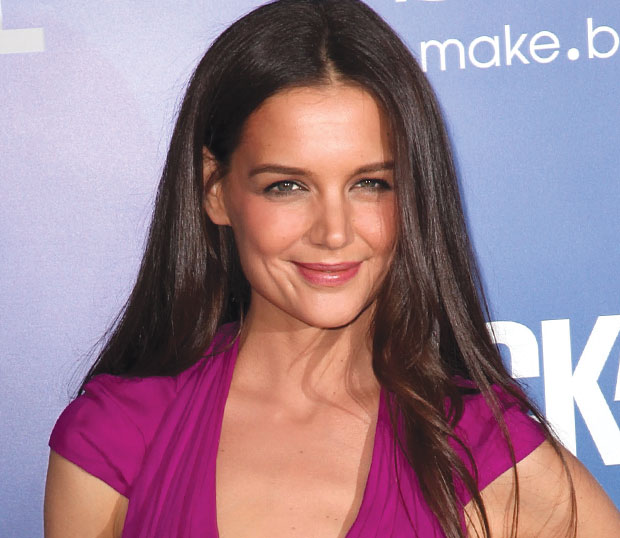 Divorce isn't a pretty prospect, regardless of the people involved. The recent news of Hollywood power couple Tom Cruise and Katie Holmes split is an unfortunate event that's taking the Internet by storm, and while there is sure to be turbulence, we see one silver lining: the return of Katie Holmes.
Believe it or not, there was a moment in Holmes' career when she was much more than the mother to Tom Cruise's children. Even before rising to stardom with her five year run on Dawson's Creek, Holmes impressed at a young age in movies like Ang Lee's The Ice Storm, Go and Wonder Boys. There's an argument to be made that the Holmes' Dawson years were a particular type of vehicle for the actress, but once she departed the teen romance drama in 2003, she continued her hot streak. Sam Raimi's 2000 film The Gift was a touching supernatural drama. 2002's Abandon, in which the star played a psychopathic college senior — pretty much the polar opposite. Holmes went indie with the low-key family drama Pieces of April then followed it up two years later with her highest profile gig to date: the 2005 comic book reboot Batman Begins.
Holmes' time spent on Dawson unquestionably shifted her career into high gear, to some, the WB show will always be a dark mark on her filmography. The quiet nature of her performing makes it easy to underestimate Holmes — c'mon lady, be flashy! But Pieces of April/Batman Begins was clear evidence of the star's potential. As her career evolved, there were only expectations of great work on the horizon.
In 2005, Holmes entered a whirlwind relationship with Tom Cruise, eventually marrying him after only six weeks of dating. At the time, the actress had another movie in the can, Jason Reitman's dark comedy Thank You For Smoking. Word coming out of the Toronto Film Festival was positive, highlighting a particularly steamy sex scene between Holmes and star Aaron Eckhart that had audiences buzzing. But when the film eventually played the Sundance Film Festival in 2006, the scene was gone — surprisingly, without Reitman's consent. What happened? Gossip detectives immediately pointed to Cruise. The possibility of Hollywood's biggest star editing out his new wife's sexy moment are still unsubstantiated to this day, the disappearance points to a larger issue. Holmes roles were getting safer.
The road continued to go downward when Holmes declined to appear in the follow-up to Batman Begins, 2008's The Dark Knight. Speaking to MTV in 2008, the actress chalked it up to wanting to diversify. Instead, Holmes took a role in the slapstick comedy Mad Money, alongside Diane Keaton and Queen Latifah (two stars Holmes was passionate about working with). "I had a great experience working with Chris Nolan [and] I'm sure it's going to be a great movie. [But] I chose to do this movie ['Mad Money'], and I'm really proud of it," she told MTV. Any rumors that Cruise was an influence in the decision were purely speculation (this was a mother with a one-year-old, after all), but Holmes life path was clearly taking a toll on her big screen choices.
Over the past five years, Holmes has popped up once in awhile to gasp in shock (Don't Be Afraid in the Dark), float along as a manic pixie dream girl (The Extra Man) or and costar against double dose of Adam Sandler (Jack and Jill) — but nothing that really fulfills the promise of her early career. If there's any upswing to the sadness that comes with the news of her divorce, it's a second chance at cinematic greatness. Are we getting the Katie Holmes that we once knew back and better than ever? Let's hope.
More:
Tom Cruise and Katie Holmes Are Getting a Divorce
Run, Suri! Tom Cruise's Daughter Does His Famous Movie Sprint — PIC
Will There Be a 'Dawson's Creek' Reunion?
[Photo Credit: Warner Bros. Pictures]