Counterprogramming and Cannon Fodder
The business of making and marketing Hollywood movies is often characterized as a brutal blood sport, but studios are surprisingly competition-averse when it comes to choosing release dates for their high-profile titles. Studios are loath to pit their tentpoles against other studios' tentpoles (don't cross the streams!), which is why big-budget films are usually dispersed fairly evenly across the calendar.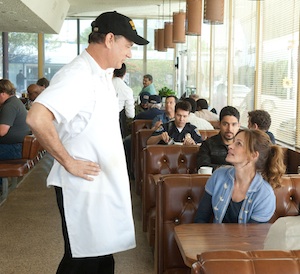 On occasion, there comes along a film so highly credentialed, so eagerly anticipated, that its box-office dominance is all but guaranteed. When a such a juggernaut plants its flag on the calendar, a rival studio has three options: 1) get out of the way completely; 2) release a lower-priority title that might appeal to a demographic it believes isn't served by the juggernaut – what's referred to as "counterprogramming"; 3) or "dump" a film that the studio has little confidence in, but is nonetheless contractually obligated to give a wide release – what I like to call "cannon fodder."
Counterprogramming is on vivid display this weekend, with the Tom Hanks/Julia Roberts rom-com Larry Crowne positioned as a genial, older-skewing alternative to the bombastic 3D spectacle Transformers: Dark of the Moon, a film whose earnings will easily surpass the nine figure-mark before Monday. At this point, it's a toss-up as to whether the Selena Gomez comedy Monte Carlo, this week's third wide release, qualifies as counterprogramming or cannon fodder. (I'm leaning toward the latter.)
Some of the more notable examples of counterprogramming and cannon fodder from the last few years: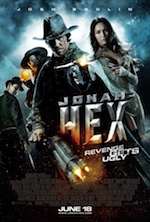 Toy Story 3/Jonah Hex
June 18, 2010
DC Comics' western anti-hero endured a slew of indignities along his tortured path to the big screen, not the least of which was seeing his budget halved on the eve of principal photography. The final insult came when he was pitted against what would become highest-grossing, best-loved movie of 2010. Poor fella never had a chance.
G.I. Joe: The Rise of Cobra/Julie & Julia/A Perfect Getaway
August 7, 2009
The quintessential gender split: guns and gadgets for the boys, food porn and self-actualization for the girls. Which, I suppose, leaves A Perfect Getaway for hermaphrodites and pre-op transsexuals. Sounds about right.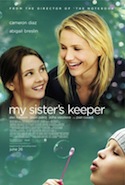 Transformers: Revenge of the Fallen/My Sister's Keeper
June 26, 2009
Hmmm … what would make the perfect counterpoint to Michael Bay's mindless onslaught of empty calories? How bout cancer? Yep, cancer should do just fine.
May 29, 2009
What's ironic about these polar-opposite films is that they both affirm the importance of the elderly. One sees them as wise mentors to our young people, the other as harbingers of suffering and torment. Who's to say which is more right than the other?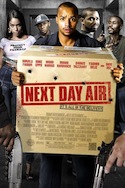 Star Trek/Next Day Air
May 8, 2009
It's not hard to see the strategy at work here, but did the distributors of Next Day Air perhaps engage in a little unfair profiling? After all, Star Trek features a prominent cameo from none other than African-American icon (and apparent Trekkie) Tyler Perry. The 12 members of African-Americans That Like Star Trek would certainly beg to differ, too.
The Dark Knight/Mamma Mia!/Space Chimps
July 18, 2008
If you were to design the perfect juggernaut/counter-programming/cannon fodder combo in a lab, this is what it would look like. While Dark Knight broke records, Mamma Mia! registered a respectable $28 million debut, and ultimately earned over $600 million worldwide. Space Chimps … not so much.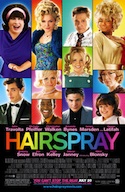 I Now Pronounce You Chuck & Larry/Hairspray
July 20, 2007
Two titles with almost zero demographic overlap – quite possibly the purest counter-programming ever conceived. There are people who enjoy Adam Sandler movies, there are people who enjoy John Waters movies (Hairspray being a remake of a Waters title), but virtually no one enjoys both. Among those who do, most are either A) schizophrenic, or B) in the midst of a transitional "bi-curious" phase.
May 4, 2007
The buzz on the poker-themed rom-com Lucky You was so toxic that it spent nearly two years on cinematic death row, its release date pushed back innumerable times, before it finally received a quick death at the hands of Spider-Man 3. Lucky You earned the distinction of posting the worst-ever debut for a film opening in at least 2500 theaters – a record it held for over a year before The Rocker stole its crown.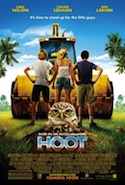 Mission: Impossible III/Hoot
May 5, 2006
Mission: Impossible III's opening tally of $47.7 was considered a disappointment by the standards of the franchise, but it was positively spectacular compared to that of the family comedy Hoot, which, despite the immense drawing power of Luke Wilson, took in only $3.4 million in its debut. It shed nearly 2200 theaters by following weekend – good enough for the biggest single-week drop of all time.
Return of the King/Mona Lisa Smile
December 19, 2003
You mean to tell me that there are some women who aren't into wizards, orcs, hobbits, and elves? If there are, I don't want to know them.
Attack of the Clones/About a Boy
May 17, 2002
This one's a bit of a head-scratcher, if only because About a Boy doesn't easily fit the criteria of chick flick, the preferred genre type for sci-fi counter-programming. Then again, when's the last time you heard a crew of construction workers rave about "that new Hugh Grant film"?