Dan Brown Adapting 'The Lost Symbol'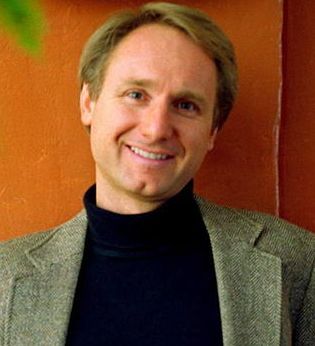 I'm sure that Dan Brown is more than happy to contribute to The Lost Symbol, Columbia Pictures big-screen adaptation of his third novel centering on symbologist Robert Langdon. After all, the previous pair of films based on his mystery trilogy – The Da Vinci Code and Angels and Demons – have pulled in a worldwide gross of $1.24 billion, claiming its own deserving place in pop-culture and garnering the American author global acclaim and fame.
Though he's not the first scribe to try his hand at the material (Eastern Promises' Oscar-nominated writer Steven Knight had first crack), The Hollywood Reporter says that Brown will take over scripting duties on the developing threequel. Franchise writer Akiva Goldsman will not be involved this time around (hallelujah), nor will Angels and Demons co-writer David Koepp. What's more pressing is the current status of director Ron Howard, who helmed the first two films. Howard has not yet committed to the project, though he and Brian Grazer's Imagine Entertainment will still produce. Star Tom Hanks is also missing from the equation; no deal is yet in place for the two-time Oscar winner to reprise the role of Langdon.
Howard just completed The Dilemma and is moving into pre-production on the ambitious cross-platform adaptation of Stephen King's Dark Tower series, making his involvement as director very unlikely (The first film in that franchise is due May 2013 and insiders seem to think that The Lost Symbol will also hit theaters during that summer), but his absence is not what really has me worried. If Hanks opts out of the the threequel, I fear that The Lost Symbol won't have any legs to stand on. The appeal of the original films (especially to outsiders unfamiliar with the source material) was the re-teaming of Howard and Hanks, who made many popular films together before The Da Vinci Code. Despite scathing reviews, the controversial subject matter and celebrity might of the actor-director duo propelled the 2006 blockbuster to a worldwide gross north of $750 million. The fan-base is invested in seeing Tom Hanks as Robert Langdon and to replace him this far into the game could turn out to be catastrophic.
Source: THR