Danny Boyle Adds Brit Marling to Cast of 'Babylon'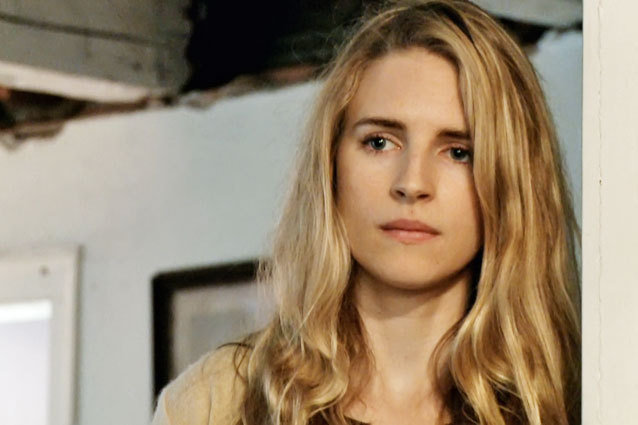 Fox Searchlight
Brit Marling has joined James Nesbitt in director Danny Boyle's Babylon, UK cop drama about an American PR expert who attempts to bolster the image of the London police department. After her breakout in 2010's After Earth, Marling took a few parts in other films, but this will be her first starring role in a TV series. The show would look at every side of police work, like a (hopefully) more inventive Law and Order; with the American character there to bridge cultural differences, this could be the next British/American crossover hit. Boyle will be producing and directing while the show is written by Peep Show alums Sam Bains and Jesse Armstrong. And while Peep Show was a comedy, the amazing way in which it built moments and orchestrated the most elaborate possible embarrassment for its characters speaks to two great storytellers who should be able to transition well to drama.  
Boyle seems determined to bring his signature visual style to both UK and American television, with projects developing on both sides of the Atlantic. In addition to Babylon, over here he's working with Simon Beaufoy and Christian Colson, who helped write and produce Boyle's films Slumdog Millionaire and 127 Hours, to beat Michael Bay to the story of the Norweigens who helped destroy Hitler's nuclear facilities. Their project is called Telemark and would appear on FX.
Boyle is confident that both Telemark and Babylon will be able to capture his unique filmmaking style, which is both visually ambitious and adrenaline-filled, despite the limited budget of television. So add Boyle to the list of talent who's stepping over to television from the world of film. Even if it's simply because he believes these two ideas are best suited for series instead of standalone stories, it does make it ever clearer that the move between the two mediums is a lateral one. And with Boyle's last film, Trance, underperforming at the box office, maybe he'll find that TV actually marks a better place for some of his ideas. Either way, it's a great gain for TV fans.