'Dark Knight Rises': New Clip … and Another Catwoman Spinoff?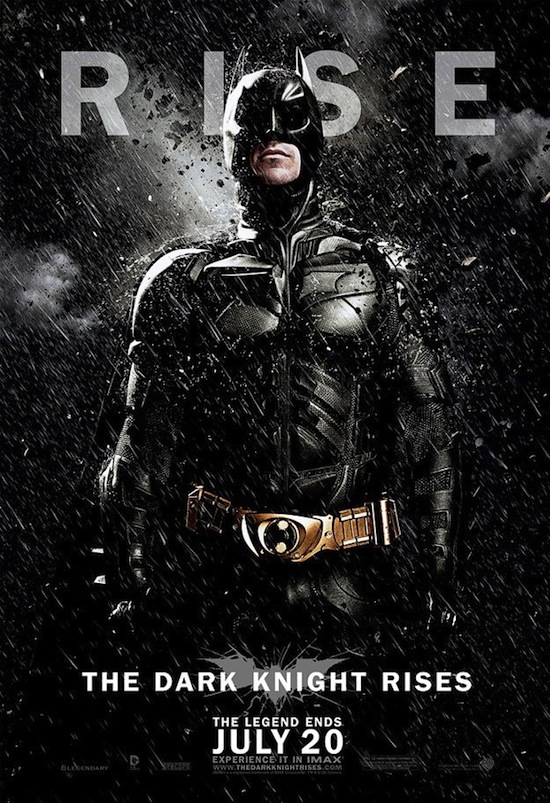 An interesting twofer in the world of almost daily The Dark Knight Rises tidbits: A new clip — of course — and Christopher Nolan telling Access Hollywood that he's pro-Catwoman-movie spinoff. Well, sorta.
First, the freshly unveiled clip: Much of what we've seen focuses on the Dark Knight himself, or the menacing Bane, or the aforementioned Catwoman, and justifiably so. But the latest video features Joseph Gordon-Levitt — whose character, Officer John Blake, is something of a mystery, but could potentially loom large in the grand scheme of things — and Gary Oldman involved in a rather heated discussion on Batman and Harvey Dent.
But back to director Nolan and his thoughts on the Caped Crusader's feline friend/foe. While he reiterates that he's finished with Gotham — "I'm done, we've been working on this for about nine years. … It's really exciting to get to the end, and I've got to move on and figure out something else to do." — Nolan does believe there's life yet for Catwoman.
When asked about Catwoman, Nolan said, "She's an incredible character and we're very excited to see her, and hopefully we'll leave people wanting more." (Because there's a spinoff forthcoming?!) He elaborated further in response to a question about Anne Hathaway and the possibility of her reprising the Catwoman role in her own movie, saying, "I certainly think she deserves it. She's incredible."
Soon — as in July 20 — we'll all get to be the judges of whether or not Hathaway-as-Catwoman should be spun off. In the meantime, check out the Gordon-Levitt/Oldman click, below!
More:
Comic-Con 2012: 'Dark Knight Rises' and More Scenes from Preview Night!
'The Dark Knight Rises' with Bane for IMAX – POSTER
'The Dark Knight Rises': Is Batman a Modern-Day Dickens Character?