'Dark Knight Rises' Will Top Box Office Again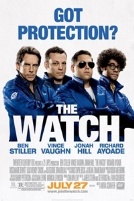 In the wake of the tragic movie theater shootings in Aurora, Colo., The Dark Knight Rises has continued to perform well at the box office, taking in $211.8 million in North America after just six days of release. Mid-week grosses have been incredibly strong with $19.4M on Monday, $17.76M on Tuesday and $13.77M on Wednesday. 2008's The Dark Knight earned $222.1 million in its first six days, had a 53 percent second weekend drop (taking in $75.2M) after performing similarly over its opening weekend, and, though it is slightly trailing its predecessor, the film is on track for a second weekend gross in the low-to-mid-$70 million range. IMAX has contributed spectacularly to the success of the film, with $26.7 million in giant screen dollars since its North American debut. The resilience of the American people has been clearly demonstrated as they remain vigilante and also mindful of the tragedy, yet they have not been scared away from movie theaters by these unfortunate and tragic events.
Debuting this weekend in 3,168 theaters is The Watch from Twentieth Century Fox, starring Ben Stiller, Vince Vaughn, and Jonah Hill. This sci-fi comedy follows a group of dads who form a neighborhood watch committee to break up their monotonous daily routine, but unexpectedly find themselves defending the Earth from an alien invasion. Opening in 3,168 theaters, the R-rated comedy should wind up with a gross in the mid-teens this weekend.
Lionsgate's release of Summit Entertainment's Step Up Revolution in 3-D also dances its way onto screens this weekend in 2,657 theaters. This is the fourth installment in the Step Up film series; the original film, released in 2006, starred Channing Tatum, had an opening weekend take of $20.6 million, and went on to earn $65.3 million. The unexpected success of that film spawned three sequels (including the latest film) with 2008's Step Up 2 The Streets opening with $18.9 million and 2010's Step Up 3D making a $15.8 million splash in its debut. Expectations should be for a debut in the low to mid teens for this PG-13 rated story of a young woman who lands in Miami with dreams of becoming a professional dancer.
Twentieth Century Fox's Ice Age: Continental Drift will drift into its third weekend after continuing to make a huge splash overseas and enters its second weekend with nearly $100 million in North America and a worldwide tally of nearly $540 million! The 3-D family animated release should continue to provide a nice family alternative to more adult-oriented films in the marketplace. A gross of over $10 million this weekend will boost its fortunes well over the $100 million mark in N. America by Sunday night.
Sony's The Amazing Spider-Man reboot starring Andrew Garfield and Emma Stone enters its fourth weekend with well over $600 million in worldwide web-slinging dollars. This weekend, an expected gross in the $5 to $10 million range will put it in a battle with Disney's 3-D Pixar animated Brave and Universal's comedy smash Ted, which will also generate in the $5 million plus range this weekend.
In the aftermath of an incredibly traumatic week, this weekend will find people back at movie theaters with their friends and families while keeping in mind the loss of life and human suffering that occurred so tragically last Friday.