Here's Why Darren Aronofsky's 'Noah' Is Going To Be A Total Game-Changer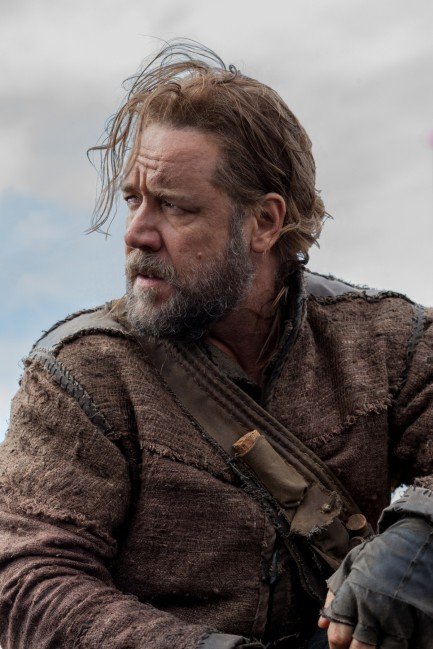 Paramount
In March 2014, there's a flood a'comin' and like most of the folks in the book of Genesis, we are probably not ready. Darren Aronofsky is a crowd and critic favorite, having changed many a life with films like Black Swan and The Wrestler.  Now he's heading in a slightly different direction with his new adaptation of the story of Noah and the ark. While the biblical adaptation is in no way a new movement, we expect that this director is going to change the way this particular game is played. And we're psyched. Here are a few things that Noah has working strongly in its favor.
A Trailer That Makes You Wish The Movie Had Come Out Yesterday
A couple of weeks ago we finally got our first look at the Noah trailer, featuring Russell Crowe, Anthony Hopkins, Jennifer Connelly, and Emma Watson. The word 'epic' was thrown around quite a bit, and with good reason.
A Dedicated/Obsessed Filmmaker
I dreamt about this since I was 13. And now it's a reality. Genesis 6:14 #noah: pic.twitter.com/QLaIuqXh

— darren aronofsky (@DarrenAronofsky) July 11, 2012
When Darren Aronofsky first started shooting the film he shared photos on his Twitter account, and his excitement was infectious. Any filmmaker who's been dreaming about an idea since he was 13 has probably had sufficient time to cook up some good stuff.
A Plot That Will Make Both Believers And Non-Believers A Bit Uncomfortable
There's nothing like a little religious controversy to give a film some hype, and Noah already has folks all fired up and ready to boycott. In test screenings held for both Christians and Jewish audiences, people took serious issue with Aronofosky's depiction of the biblical narrative. Interestingly enough, there could easily be just as many non-religious folks opposed to the film based on the subject matter alone. Still, assuming there's no such thing as bad publicity, all this controversy will most likely prove to be a good thing for Noah when it finally hits theatres next year.