Every Second of Darren Criss in The 'Girl Most Likely' Trailer (Including The Shirtless Parts)
Girl Most Likely is finally gearing up for its July release and while much of excitement for the film lies in the pairing of Kristen Wiig and Annette Bening, there's also the prospect of seeing Darren Criss in his first big screen, romantic role alongside Ms. Wiig. Go ahead, commence the swooning. 
The film finds Wiig's character Imogene emerging from psychiatric care into her negligient mother Zelda's (Bening) home. Zelda has a wacked out, deceitful boyfriend George Boosh (Matt Dillon) and a handsome young tennant sleeping in Imogene's bedroom – that's where Criss comes in. Sure, we could focus on the wildly awkward moments between Imogene, Zelda, and George, but why would we when this trailer ends with shirtless Darren Criss as Lee, the young man who reawakens (nudge, nudge) Imogene? How could we pay attention to anyone else?
Yes, Criss looks adorable in his blazers and ties on Glee, but give him a tight t-shirt – and, later, no shirt – and movie Criss is giving TV Criss a run for his money. Now, let's break down every single (tiny) instance of Criss in this trailer, because this is important and we wouldn't be doing our jobs if we didn't deliver each moment with photographic evidence to dissect his dashing character. I'd say you're welcome, but this was fun for us too. 
Lee is a verile young lad.
Just look at him going at it with whoever that girl is in the middle of the day.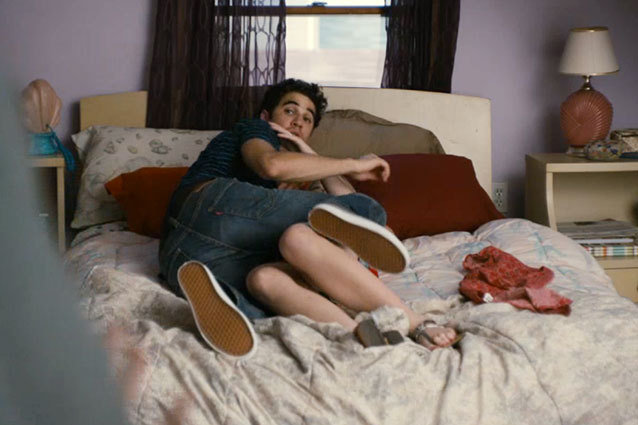 Lee is on the go. He doesn't have time to knock on bathroom doors to see if ladies may be inside.
And cue the hatred-into-sexy-time storyline between Lee and Imogene.
Lee is man enought to wear eyeliner. 
Which probably means he's probably in a band (or just like, really gets this band) and prime for a midlife crisis fling. Have at him, Ms. Wiig.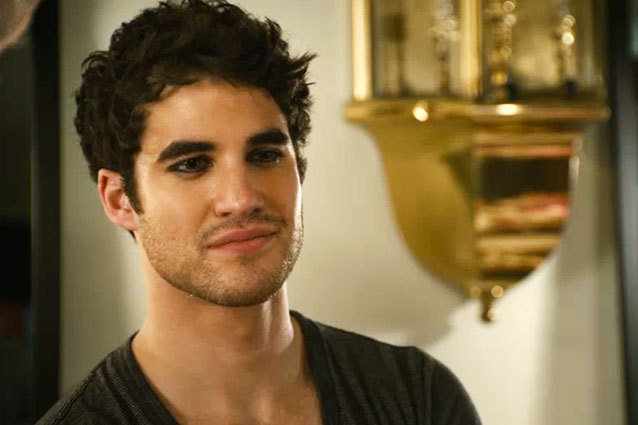 Lee is not classy, per se. But he's fun and hot and he wants me to do body shots with tequila? WOO. 
His job is to loosen Imogene up. Something tells me it's working.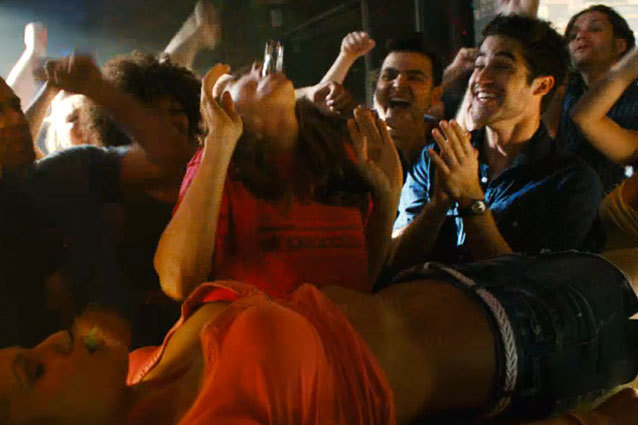 Lee likes to be shirtless and wear only his hippy dippy rope necklace.
He most definitely smokes pot. I mean, come on.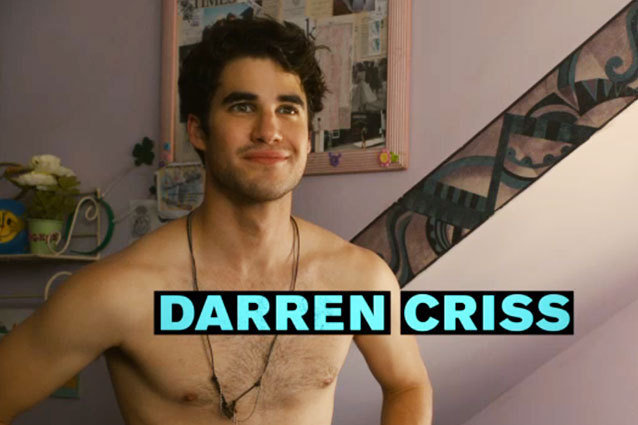 Lee's rope necklace is apparently a draw for the ladies.
Because that is most definitely Imogene in bed with him. Good for you, girl.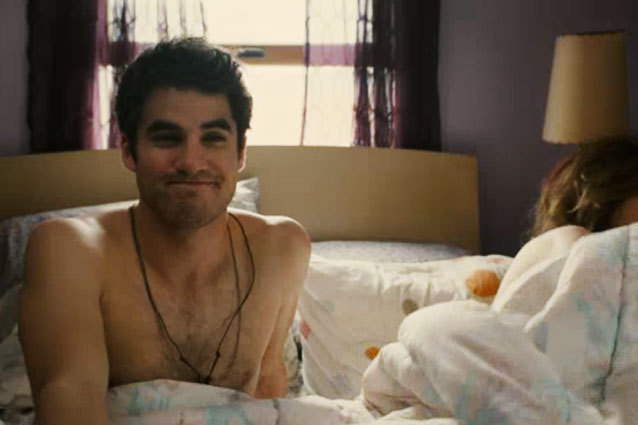 What did we learn? As expected, Criss is one nice piece of eye candy in Girl Most Likely, which is all we could ever hope for. 
Follow Kelsea on Twitter @KelseaStahler
More:
Is 'Glee's 'Don't Stop Believin" Better the Second Time Around?
Kristen Wiig To Host 'SNL'
Darren Criss Signs Record Deal With Sony 
---
From Our Partners:


What Happened to 33 Child Stars (Celebuzz)


40 Most Revealing See-Through Red Carpet Looks (Vh1)