Judy Greer Joins 'Planet of the Apes 2' as Monkey Love Interest (Not Monkey Best Friend!)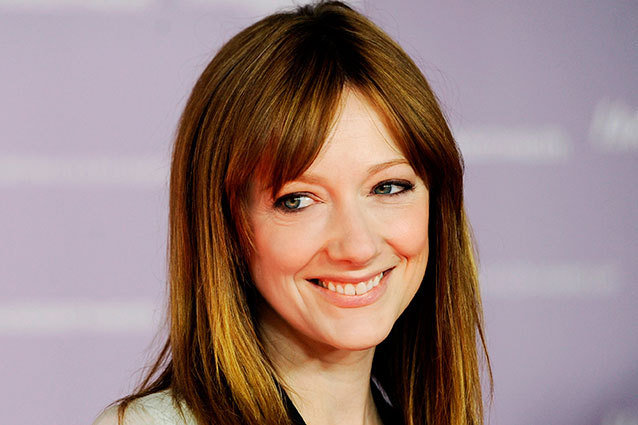 You know Judy Greer — the affable best friend/romantic rival/quirky shopkeeper from Elizabethtown, 27 Dresses, Lollilove, 13 Going on 30, Love and Other Drugs, Adaptation., American Dreamz… the list goes on. Though a comedy staple in film and television, Greer is unfairly stuck with the "supporting" brand time and time again. So what will it take for her to evolve to a lead role? To become a Hollywood blockbuster's center stage female — a heroine, an adventurer, a love interest for a brave knight? We've got it: she'll have to be a monkey!
RELATED: 'Amazing Spider-Man 2' Set Pics Reveal 'Office' Star in the Cast
Apparently, all it takes to kick Greer up in billing is a few extra opposable phalanges and an extra coat of body hair. The actress tells Vulture that she has taken a role in the upcoming Rise of the Planet of the Apes sequel, Dawn of the Planet of the Apes… as a mo-capped primate, in the vein of Andy Serkis' hero Caesar. But Greer won't be just any ol' bonobo — the Arrested Development vet is adopting the character Cornelia, the love interest for the central chimp.
RELATED: Original 'Godzilla' Star Will Appear in New Remake
The role was embodied in the first movie (in a much smaller capacity) by dancer Devyn Dalton; the addition of Greer could possibly suggest a dose of humor being injected into the Planet of the Apes follow-up. Hopefully, this isn't just a misdirect before Caesar realizes his one true love a the gibbon played by Jennifer Garner. We can hope that the Planet of the Apes-era Hollywood has a little more integrity than that.
So let us welcome Greer into the splendor that is Serkis' mo-cap world — here's a reminder of the trade's master, a video of Serkis talking his Rise of the Planet of the Apes performance back when the movie hit theaters.
Follow Michael Arbeiter on Twitter @MichaelArbeiter
[Photo Credit: Chris Pizzello/AP Photo]
---
You Might Also Like:


15 Oscar-Winning Nude Scenes


10 Insane 'Star Wars' Moments You Didn't Notice