'Jurassic Park,' 'Willow,' FX Master Dennis Muren: 'Special Effects Aren't Special Anymore'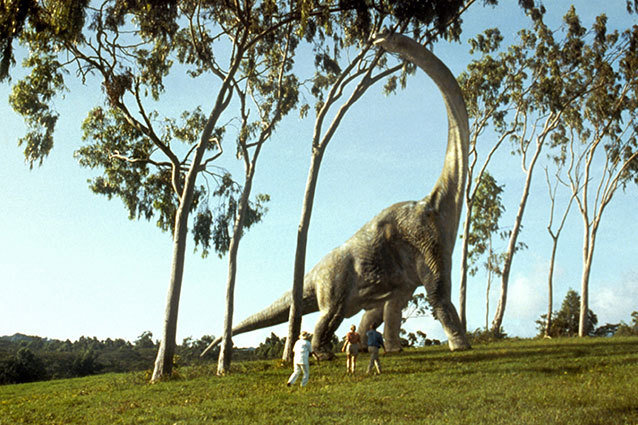 Dennis Muren is a legend. His name may not be familiar, but you know his work if you've ever flown through the trenches of the Death Star in Star Wars, been entranced by the magic of Willow, or watched in awe as dinosaurs walked the Earth once again in Jurassic Park. Muren is one of the legacy members of Industrial Light & Magic, the special effects company created by George Lucas that transformed blockbuster cinema forever. Now a Creative Director at ILM, Muren continues to help design and execute special effects for Hollywood's biggest movies — although it may not be as groundbreaking as it once was.
"I think we sort of have reached [a ceiling]," Muren says when considering the evolution of his craft. "In some ways, I think special effects aren't special anymore. We really were at that stage when we did Willow." Muren says that around 1988 and 1989, the entire effects industry was still "doing it the old fashioned way," working through effects-enhanced set pieces with the known tools. "If you look back at a whole series of films in the '80s, there wasn't a big, visual "wow, look at that!" like 2001 had been or Star Wars had been."
RELATED: 'Jurassic Park 3D': Do Eye-Popping Re-Releases Work?
Of course, everything changed with the advent of computer graphics and Muren's work on Willow remains a milestone of those breakthroughs. The film's "morphing" scene, where Willow uses an incantation to transform sorceress Fin Raziel from an ostrich to a turtle to a tiger to her human form, was a moment where stars aligned at ILM. Around 1979, Lucas set up the company's computer graphics division. Over many years, the team developed a system that would allow for the digitization of film into computers, the manipulation of that footage by effects artists, and then a system that could output back on to film for use in the finished product. When it came time for Willow, Muren's team was finally to put the "known tools" aside and embrace the new technology.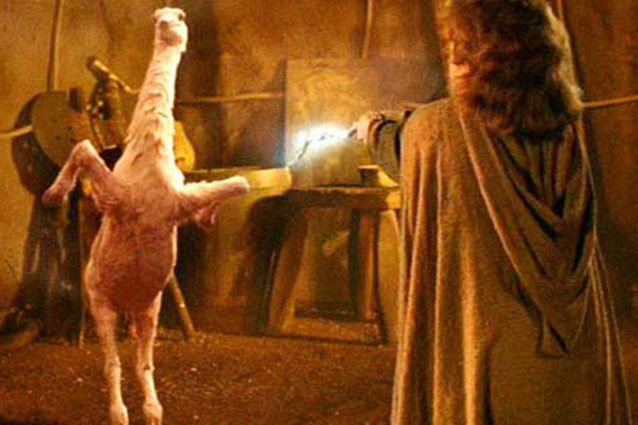 "Someone had done a research paper at a university somewhere a couple of years before [the movie]," he says. "Same idea, but with a still photo. As a still, on video, it morphed into another person. And I started thinking, 'Could we do this 24 times a second?' Blend them all together smoothly so a person wouldn't have to draw a shape by hand every time." Muren had experimented with digital effects and animation in Young Sherlock Holmes in 1985, but here was a hunk of a problem that could finally be solved with ILM's unique brand of computer technology. "George and Ron [Howard, director] didn't care what we did," Muren says. "They said, 'It starts here and ends there, do what you want in-between.' I had seen so many films where they had done it with marionettes and puppets and robots and they do as good as they can. Then they cut away to the actor looking at it and then cut back and you're seeing a different prop. If I was really there, I wouldn't turn away. That was the idea."
Muren recalls the process clearly: they made a few puppets, found a real tiger, and hired an actress to stand in for Fin Raziel and shot the whole thing against blue screen. Throw it in the computer, a few weeks of meticulous craftsmanship and the trick was complete. History had been made. "You can do that right now on your cell phone," Muren jokes. The gargantuan undertaking of "the morph" is commonplace now — as is the case with much of ILM's greatest achievements. "It ran its course. After three or four years, it sort of lost its luster. You started seeing it less and less. Which is fine by me! You still see it in regular transitions in television shows, credits."
RELATED: They're Remaking the Original 'Star Wars'
Muren says that, since the beginning, ILM has had an R&D department whose purpose was to advance their capabilities to the next level. But they never pushed their discoveries on to film projects. "Sometimes you have to nudge something into it, like we did with Jurassic Park," he says. "That was going to be all stop-motion in the beginning. And we said, 'by the way, we've got this.' And we did a test and that was that. Sometimes it's more like Willow and we've got enough lead time."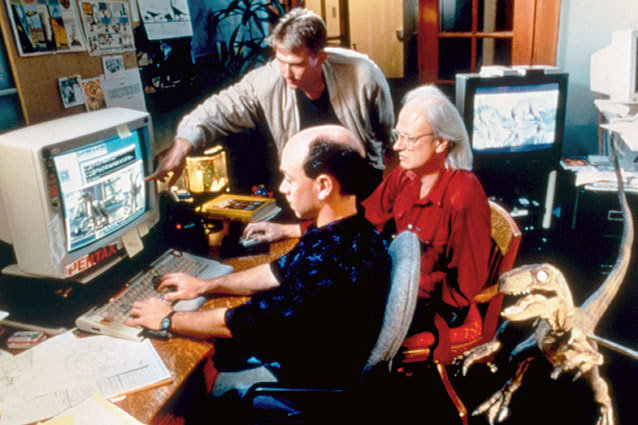 With new installments of Star Wars and Jurassic Park on the horizon (the latter on which Muren currently is not involved), ILM will once again be tasked with realizing the otherworldly visions of directors Colin Trevorrow and J.J. Abrams. Muren couldn't say if there was anything on the level of "morphing" in the works at behind ILM's closed doors, but he does see CGI becoming a peak standard much like the effects of the '80s.
This toolkit has been around for 20, 25 years," he says. "Unless we come up with something really new, it's up to the artists to make best use of the tools they've got. If you're going to make a motion picture, don't just throw computer graphics in to make everything bigger or more. Don't have an army of 20,000 centaurs or whatever it is, if the story is better with seven centaurs. They've lost sight, making things bigger and bigger. Less personal."
Like many passionate fans of special effects, Muren hopes that the directors of the future cast a wide net when utilizing special effects, blending CG, practical effects, and anything under the sun to best bring a scene to life. It all comes down to the people running the show, whether it's the folks behind the cameras, the studio, or outside forces. "A lot of directors like combining them," he says. "I would say not a lot of younger directors have had experience with that. Probably is that they won't be as comfortable with it and it's easier, production wise, to say just shoot a plate and we'll get it later. Get it and move on. The time it takes to make a robotic character or a Muppet perform right… there's a lot of value to that. Seems to have been forgotten."
What won't change are Muren's accomplishments from the past. Check out his work in Willow, currently out on Blu-ray, and Jurassic Park 3D, in theaters now.
Follow Matt Patches on Twitter @misterpatches
[Photo Credit: Universal/Everett Collection; Everett Collection; 20th Century Fox]
---
From Our Partners:


40 Most Revealing See-Through Red Carpet Looks (Vh1)


33 Child Stars: Where Are They Now? (Celebuzz)