Denzel Washington Was Almost Cast in 'Fast & Furious 7,' Before Hope Faded Away Forever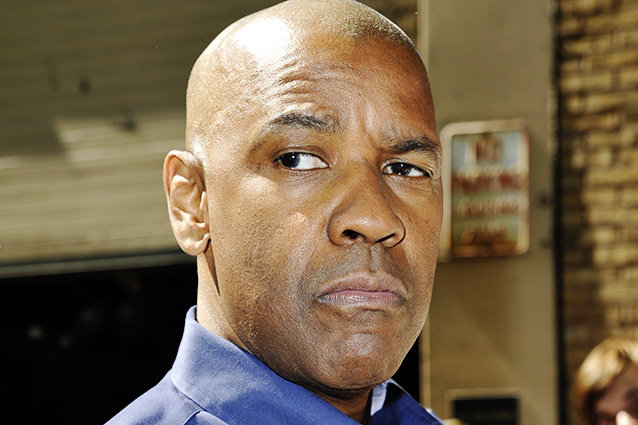 Fast & Furious 7  hasn't even started shooting yet and already there's disappointing news — Denzel Washington will not be in it. Sure, no one even knew he was offered a role (how the heck did that slip past everyone?), but it's still a major letdown. I didn't even know I wanted Denzel Washington in a Fast & Furious movie until it was too late. Now the dream is gone. 
In a rant about how studios are creating hardly any new intellectual properties lately, Deadline's Mike Fleming, Jr. briefly mentioned that Washington turned down a "small role" in the seventh installment of the Fast franchise. There are no more details about who he would have played (or who they're looking at for the part now), but I'm sure we'll find out soon enough.
Vin Diesel will return, of course, and Jason Statham will play the villain. But Statham always plays a guy who drives a car in an aggressive yet charming fashion, so that's nothing new. How cool would it be, though, if Denzel Washington showed up saying something about nitrous and pink slips and uttering a "You're gonna need more than that crotch rocket"? Can you imagine Denzel Washington saying the words "crotch rocket"? Well, now you'll never get to (okay, maybe you might at some point, but it's not happening with James Wan at the helm).
Fast & Furious 7 is set to hit theaters, Denzel-less, on July 6th, 2014. You can, however, see Washington in theaters Friday in 2 Guns.
Follow Jordyn on Twitter @jordynmyah | Follow Hollywood.com on Twitter @Hollywood_com
More:
'Fast & Furious 7' Attracts 'Saw' Director James Wan
'Fast & Furious' Director Justin Lin Hints that Han Is Still Alive!
New Director to Take On 'Fast & Furious 7'
---
From Our Partners:


40 Most Revealing See-Through Red Carpet Looks (Vh1)


15 Stars Share Secrets of their Sex Lives (Celebuzz)