Dick Clark on the Big Screen: See the Icon's Rare Movie Appearances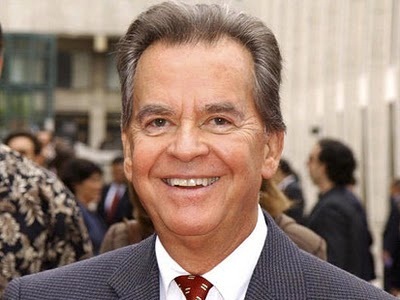 It can't be disputed that television was Dick Clark's home turf — he will always be one of the most iconic faces of the small screen. But the American Bandstand host did take a few stabs at a feature film career, both in his earlier and later years. He might not exactly be remembered as a movie star, but you couldn't do the man's memory justice without keeping a few of his noteworthy cinematic appearances in mind.
The first time Clark appeared on the big screen, it was for a cameo role in the musical film Jamboree!. The celebration of rock and roll featured Clark playing himself, a television host of a fictional program in the reality of the film. Various colleagues of Clark's appeared alongside him in Jamboree!, most notably Frankie Avalon.
1960's Because They're Young marked Clark's first role playing a fictional character. In the film, Clark plays idealistic high school teacher Neil Hendry, who strives to help his young, impressionable students through their various hardships. Appropriate, since Clark has been something of a role model for teenagers nationwide throughout his career.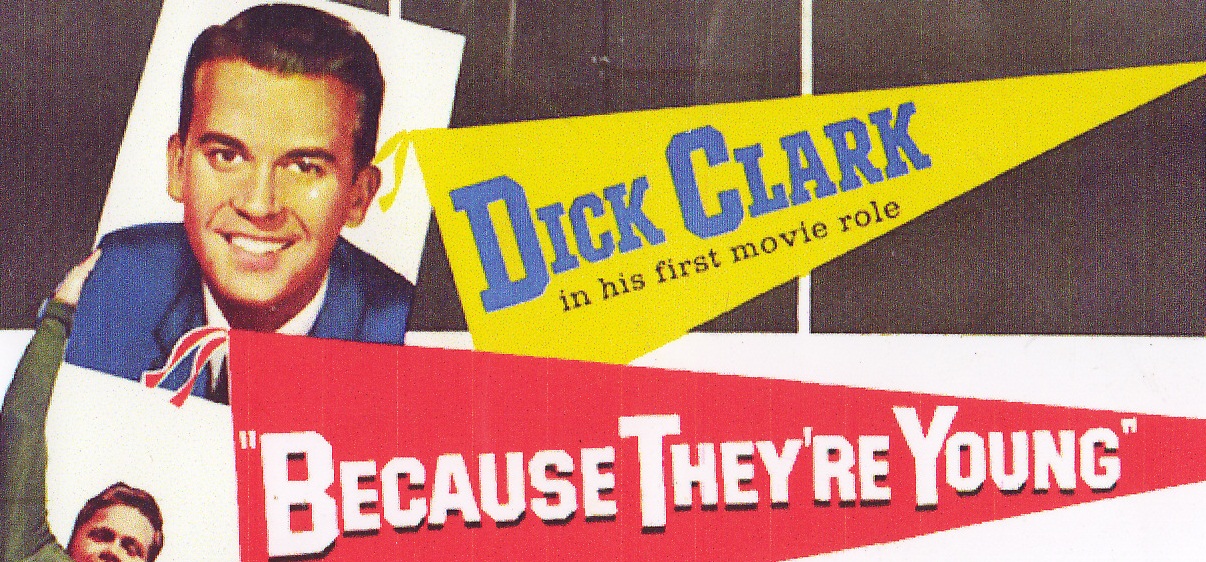 A year after Because They're Young, Clark teamed with stars Ben Gazzara and Fredric March for The Young Doctors, a drama about several ambitious men in the very competitive medical field. Interestingly, The Young Doctors also featured narration by a 50 year-old Ronald Reagan.
Clark's most memorable contribution to the world of cinema has got to be Killers Three. Not only did he star in the film — in a challenging role that took him far from the comical nice guy America knows him as today — but he also wrote the story behind the film and acted as producer. Clark played a meek Southerner who gets wrapped up in a bootlegging scheme and reveals his hidden psychotic homicidal tendencies. That's not exactly the image of Clark courtesy of his Rockin' Eve gig.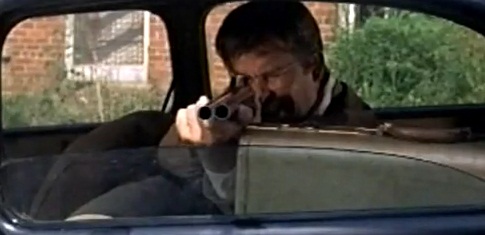 After the memorable Killers Three, Clark went back to cameo work in music-centric comedies. In 1970, Clark played himself in The Phynx, about a rock band assembled by a computer.
It wasn't until 1999 that Clark appeared on the big screen again, in The Suburbans, where he also played himself in a story about a superstar music group. More than anything else, Clark's expanded role in this Jennifer Love Hewitt and Will Ferrell starrer proved that even into the new millennium, Clark was just as relevant as ever.
For the first time in over 30 years, Clark took on an original character in Robert Rodriguez's Spy Kids. Although his role is not large, it's hard to forget the man who funded an army of thumb robot soldiers.
Confessions of a Dangerous Mind
Finally, and perhaps most epically, Clark made an appearance in George Clooney's directorial debut, Confessions of a Dangerous Mind. The story is something between a biography and a piece of historical fiction, depicting The Gong Show host Chuck Barris as a secret agent for the CIA. As a colleague of Barris', Clark delivered talking head segments about the mysterious figure in question.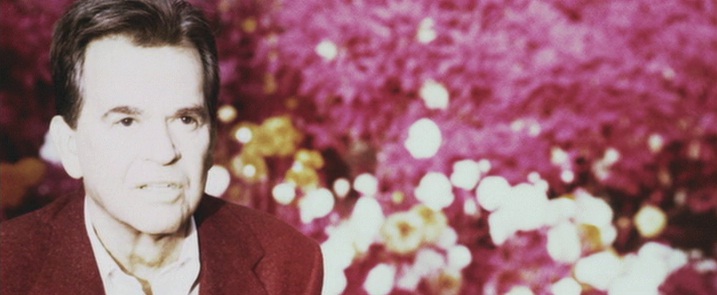 More:
Dick Clark, TV Icon, Dies at 82