Director's Guild Award Nominations Reveal the Oscar Front Runners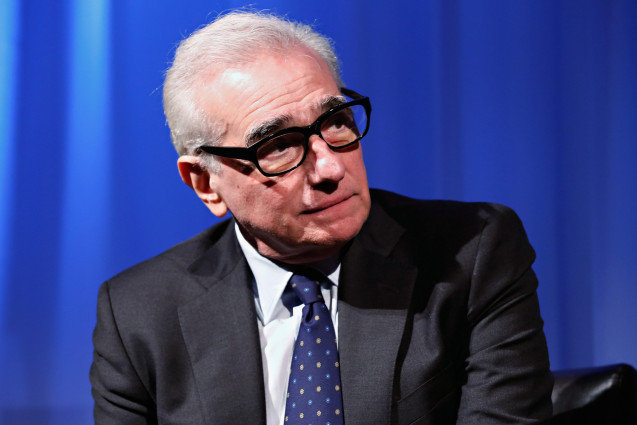 Cindy Ord/Getty
You can offically start placing your bets on this year's Best Director winner: the Director's Guild Award nominations were revealed, with nods going to…
Alfonso Cuarón for his work on Gravity,
Paul Greengrass for Captain Phillips,
Steve McQueen and 12 Years A Slave,
American Hustle's director David O. Russell,
and of course, 11-time nominee Martin Scorsese for his latest film, The Wolf of Wall Street.
Despite the Best Director race at the Oscars being one of the more heavily contended ones this year, the list of DGA nominees doesn't come as much of a surprise. With American Hustle and 12 Years a Slave sweeping the early awards, the technical advancements made on Gravity, and Scorsese being Scorsese, all four have long been considered locks to receive Oscar nominations this year. And though Greengrass could technically be considered a surprise, he has been on the long list alongside Spike Jonze, Joel and Ethan Coen and Alexander Payne for some time now.
The DGAs have long been the primary predictor of who will take home the Best Director trophy on Oscar night; in its 65-year history, only seven directors have not won both awards. That is likely to be the case this year, with McQueen being the front runner to win. Since 12 Years a Slave was released he and the film have been praised almost unanimously, and he has already swept most of the early awards, so if he wins the DGA, then he will be a lock to win an Oscar. His only real competition is likely to come from Russell, whose film American Hustle has won its fair share of Best Picture Awards recently. There's a chance that love for the film could sway the vote in his direction, either with the Director's Guild or the Academy, which would ruin McQueen's relatively uncontested run. Of course, there's also the chance that good will could result in a surprise win for Scorsese, who has long been beloved by the industry. However, The Wolf of Wall Street hasn't received the same kind of accolades and awards that 12 Years a Slave and American Hustle have, which makes a win for Scorsese extremely unlikely. 
There's also always a chance that things could go the same way for these nominees as they did for Ben Affleck last year, when, despite the Director's Guild awarding him best Director, he didn't even score an Oscar nomination for his work on Argo. This year, if anyone's likely to miss out on a nomination come Oscar time, it's probably Greengrass, as he and several other directors have all been competing for the same spot on this list for months now. In that case, the Academy is likely to give the final slot to the Coen Brothers, who have long been critical and audience favorites, and whose latest film, Inside Llewyn Davis is considered to be among their best. Alternatively, the heartfelt comedy of Nebraska could swing the vote in Payne's favor, but his film hasn't received the same kind of press and attention that Inside Llewyn Davis has. And despite earning rave reviews, Her hasn't been able to make much of a splash outside of critics and journalists, which hurts Jonze's chances of a nomination. 
The other director who might possibly be in danger of losing his place come Oscar time is Scorsese, who didn't receive a Golden Globe nomination this year, despite both his film and leading man getting nods. Although Scorsese is considered to be one of the greatest directors currently working, The Wolf of Wall Street hasn't won over everyone, and the constant comparisons to Goodfellas can't be helping its campaign. A decent Scorsese film might still be better than most other films, but his name might not be enough to guarantee that the Academy will recognize it. 
But the real surprise could come from Cuarón, whose space thriller Gravity was considered to be the film to beat several months ago. Although he hasn't been able to capitalize on that early buzz, the film involved a great deal of technological savvy and expertise, and he did a lot of work in pioneering new techniques and equipment to help make the experience as immersive as possible. All of that hard work and innovation might be enough to win over the Director's Guild and steal the Oscar race away from McQueen and 12 Years a Slave. A DGA win would also surely help the film's chances at the Oscars, as it's not predicted to take home any major prizes. It might not be the front runner, but Gravity is still a pretty big contender, and this could be the push it needs to earn some awards recognition.
You can check out the full list of nominees here, and start filling out your Oscar brackets when the winners are announced on January 25.