Disney Acquires 'Million Dollar Arm'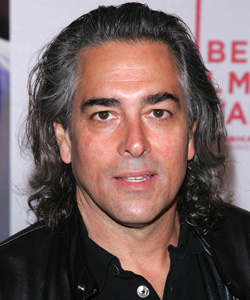 Apparently, America's favorite pastime is also Walt Disney Studio's new business model. Not two months after the studio picked up an untitled baseball pitch (no pun intended) with Bradley Cooper attached, it has now acquired a long-in-development sports project titled Million Dollar Arm, says THR.
Based on an Indian reality TV series, the project would focus on two young men from India, one a cricket player, the other a javelin thrower, who are plucked from their rural Hindi villages by a sports agent and join the minor leagues of American baseball. Through American pop-culture they learn how to make it in the sports world and in the United States. Columbia Pictures had been developing Million Dollar Arm for some time, but when the deal between producers Mark Ciardi, Gordon Gray and Joe Roth and parent company Sony began to dissolve, they brought it to the Mouse House – where all three have strong relationships.
Mitch Glazer, who is in post-production on the drama Passion Play, will pen the screenplay for the picture that is aiming for a similar tone to that of Disney's past sports-themed hits Miracle and The Rookie (both produced by Ciardi and Gray).  Roth is valued commodity at the studio, having produced the billion dollar Alice In Wonderland and countless other top projects. He's also working on the Wizard of Oz prequel Oz, The Great and Powerful for Disney.
With successful power-players like Roth, Ciardi and Gray involved I should probably have more confidence in this project, but the fish-out-of-water element of this story is the only thing that Million Dollar Arm has going for it. Based on the plot description, it sounds like it's going to be in the vein of Cool Runnings, another enjoyable Disney hit that was set in the arena of bobsled racing. But part of me thinks feels that this is an act of desperation on Disney's part. They have had no luck this year at the box office outside of time-honored properties and family friendly franchises (Alice and Toy Story 3, respectively). Their star player – Jerry Bruckheimer – has spent hundreds of millions of dollars on a pair of "four-quadrant tentpoles" that are top priority for new toppers Rich Ross and Sean Bailey that have barely broke even. The studio is in dire need of something fresh and friendly to audiences and I think that they are just running through the usual motions as they try to produce an easy-to-digest hit. Walt Disney Pictures should take a hint from Warner Bros: grow some balls and take a risk some time – as Inception has proved, it can pay off in so many unexpected ways.
Source: THR