'Divergent' Leads a Pack of Women Who Kick Butt in Action Movies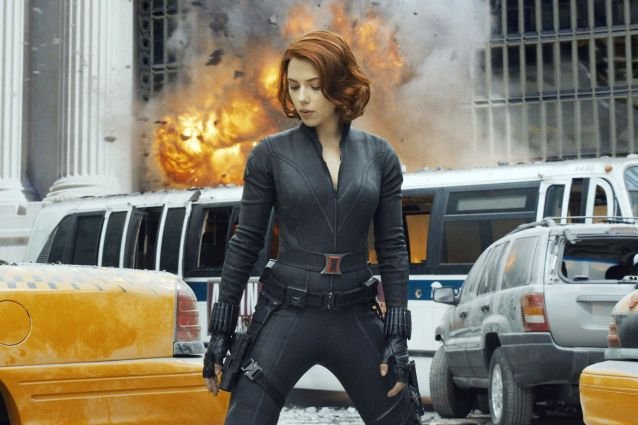 Walt Disney Co. via Everett Collection
With Divergent's debut just around the corner, we'd be remiss not to bring up the butt-kicking prowess of Shailene Woodley's Tris Prior. In what looks like to be the best super woman movie to release this year, we tip our hats to Tris and say thank you for facing your fears and standing up for your imperiled society. That being said, we've decided to go one step further. We've created a list of a few of the women who have done the same for their societies. The super women of the big screen.
The Avengers
Black Widow. Yes, she was hot, but more than hot she was seriously badass. When we first encounter her in The Avengers, she is midway through an interrogated by a few Russian men. Her hands are bound behind her back, and all seems lost. But we quickly learn that she's had the upper hand the whole time, and before you know it she's beaten everyone to a pulp and is out the door.
Kick Ass
Hit-Girl. She's young, like really young, but don't let this fool you. When that 11-year-old girl puts on her purple wig she transforms from a child to one of the most kickass women we've ever seen on the big screen. She's good with a gun, a knife, a crossbow, and sometimes at her best when she's unarmed. Two thumbs up to Hit-Girl, who only uses her powers against the evilest of evil men.
Hanna
Hanna Heller. This little kook is another badass young girl we can't let slip the cracks in this list. She's been trained since the ago of two in the art of combat. She can fend off even the most daunting resistance with her bare hands, and she does so every chance she gets.
Who is your favorite female action hero?
Divergent hits theaters March 21. You can check showtimes and purchase advanced tickets at Movietickets.com.