Doug Liman To Direct 'The Last Of The Tribe'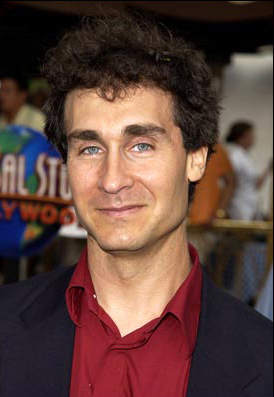 Ten years ago, Doug Liman was prepping a little film called The Bourne Identity, based on Robert Ludlum's beloved spy from the days of the Cold War. He updated the setting and turned the material into an exciting contemporary action film with strong, well defined characters and full-throttle pacing. Bourne made major bucks for Universal and turned the struggling filmmaker into an in-demand director. Since then, he's produced TV shows (The O.C., Knight Rider, Covert Affairs) and made successful motion pictures (Mr. and Mrs. Smith, Jumper), cementing his status in Hollywood as a go-to action auteur.
Liman recently finished up work on the political thriller Fair Game and is sifting through scripts and optioning properties as he decides which one deserves his attention first. In addition to developing All You Need Is Kill and an untitled Three Musketeers project at Warner Bros. (among many other projects), he has today signed on to helm an adaptation of Monte Reel's non-fiction book "The Last of the Tribe: The Epic Quest to Save a Lone Man in the Amazon." The story chronicles the search for the last surviving member of an Amazon tribe from the perspective of the government agents charged with both verifying his existence and preserving his way of life.
Chockstone Pictures has acquired the film rights to the novel, which Liman will produce along with Ed Saxon, Dave Bartis, Steve and Paula Mae Schwartz. Mark Bailey is adapting the screenplay and will serve as exec producer on the pic. Chockstone most recently helped bring the Cormac McCarthy novel The Road to the big screen and also helped Terrence Malick make The Tree of Life, which is supposed to release sometime this year.
The Last Of The Tribe sounds pretty interesting as an anthropological study and could make a cool adventure pic, but Liman needs to set his priorities. If there's one thing that I've learned from interviewing filmmakers, it's that producers have the luxury of working on multiple projects at once while directors need to focus on them one at a time. Sometimes it takes a director two to three years to properly finish the movie; it seems like a long time, but its a necessary sacrifice to turn in the best product. When a filmmaker is juggling as many gigs as Liman is (he has six projects in development, all of which he's circling as a directing vehicle), the work tends to suffer (See: David Goyer's Blade: Trinity or John McTiernan's The 13th Warrior). They won't all wait for him, so he'll have to decide where he wants to take his career next or risk the creative quality of some of the films.
Source: Variety