Happy Birthday, Dr. Seuss! 9 Ways He Was a Secret Bad-Ass
Today marks what would have been the 109th birthday of legendary children's author Dr. Seuss, aka. Theodor Geisel. Of course, we all know Seuss through his dozens of books (600 million copies sold!) and handful of TV specials and movies. But there's another side to the writer/illustrator, who died in 1991 at the age of 87: secret bad-ass. Let us count the ways:
1. He illustrated a 1931 book called The Pocket Book of Boners, which had nothing to do with what you think it does (it was about funny kids' sayings). 
2. He was a political lightning rod. He spent years writing and drawing political cartoons of Hitler and Mussolini. 
RELATED: Universal Gives The Grinch Another Reboot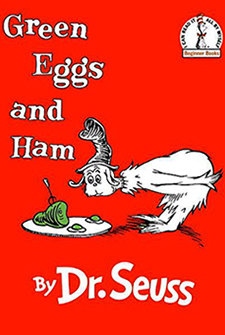 3. He wrote Green Eggs and Ham on a bet. Seuss' book The Cat In The Hat used only 223 words based off a list of 348 required words for beginner readers. After its success, his publisher bet him that he couldn't write a book with only 50 words from the list. He wrote Green Eggs and Ham using just 49 words. 
4. He created the "Got Milk" of his day. He developed the slogan, "Quick Henry, the Flit!"—for Flit bug spray.
5. He once used the pen name Rosetta Stone. And he did not teach you to speak Portuguese in three months. 
6. He's widely credited with coining the word "nerd" in his 1950 book If I Ran The Zoo.  
RELATED: Dr. Seuss' 6 Most Iconic Works
7. He was an Oscar winner. Not all of the big screen adaptations of his works were so acclaimed (sorry, Cat In The Hat), but his early days of film were filled with critical darlings. His documentary films Hitler Lives and Design For Death won Academy Awards in 1946 and 1947, and his cartoon short Gerald McBoing Boing won an Oscar in 1951.
8. Seuss, who never had kids, didn't really like them. In fact, his second wife Audrey once revealed that he was kind of afraid of them. You've got to admit it takes a true bad-ass to make a decades-long career out of something you fear.  
GALLERY: 8 Animated Movies That Make Us Cry
9. He was kicked off the Dartmouth College magazine for drinking moonshine during Prohibition. 
And of course, his books-turned-to-films like How The Grinch Stole Christmas and The Lorax, all of which were made after his death, have made a fortune at the box office, grossing over $728 million in the U.S. alone. Click through the gallery below to see how his films stack up:  
GALLERY: Dr. Seuss: A History of Box Office Success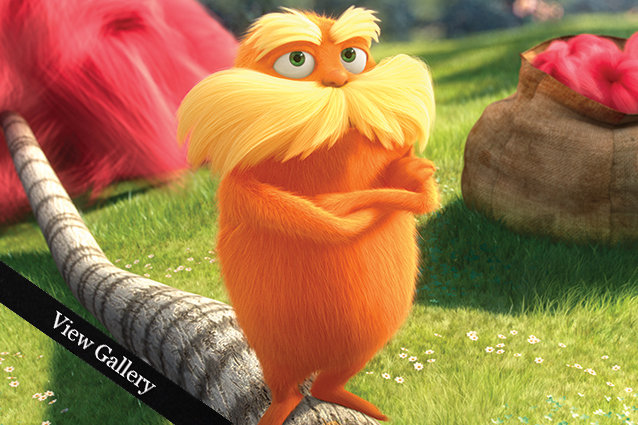 [Photo Credit: Universal Pictures]
---
From Our Partners:


Justin Bieber Celebrates 19th Birthday, Loses His Pants (Vh1)


60 Celebrity Bikini Bodies: Guess Who! (Celebuzz)