'Dredd': Can Karl Urban Make Us Forget Sylvester Stallone? — TRAILER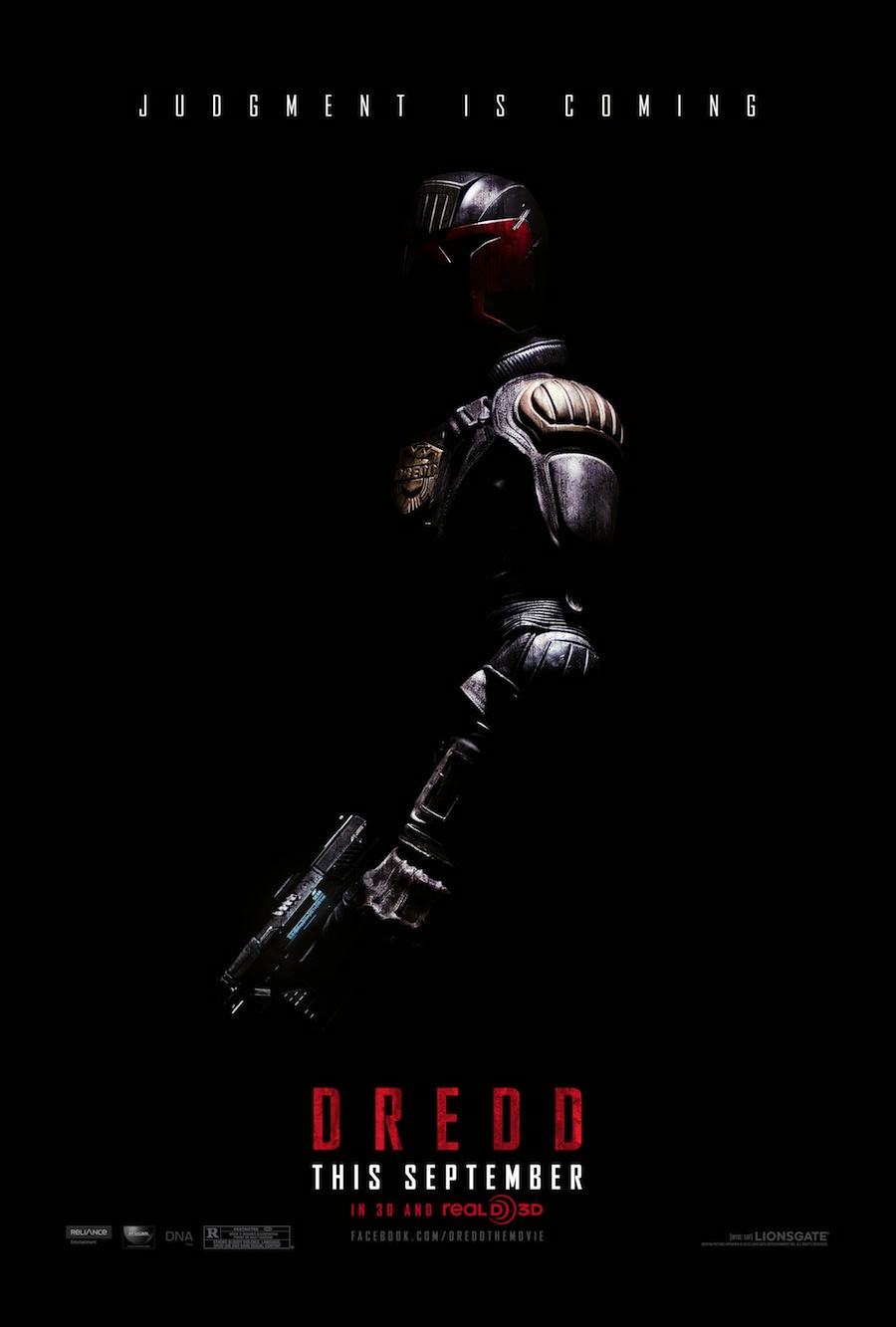 1995's Judge Dredd wasn't exactly a highlight of star Sylvester Stallone's career, but it wasn't a low point either. Grossing only $35 million at the box office (and sporting a $90 million budget), the futuristic action film came and went, and only hardcore fans of the original comic, Stallone diehards or the disturbingly dedicated followers of Rob Schneider really discovered its worth. The movie is ludicrous, corny fun — nothing quite beats '90s sci-fi in the wacky department — with Stallone's meathead persona clicking with the recognizable, eye-covering Dredd helmet. The movie became perfectly acceptable Sunday afternoon cable TV viewing.
Despite the movie's lack of success, Lionsgate is hoping to revive the Dredd character in a new franchise steeped in today's gritty, realistic slant. Meshing Children of Men-esque post-apocalyptic city visuals, sonic blaring a la Inception/Prometheus and Karl Urban's rough, gruff judge kicking butt, the first trailer for Dredd has hit the web and could easily fit in the world of this summer's other futuristic thriller, Total Recall. The main brunt of the action revolves around Dredd and his partner Cassandra (Olivia Thirlby) plotting to take down drug dealing villainess, Madeline 'Ma-Ma' Madrigal (Lena Headey). According to the trailer, she has the secret to a drug that slows everything down to 1% of life's normal speed. A great reason to shoot slow motion!
Urban certainly looks tough enough to take on the more grounded approach to the story — that is to say, he looks like what one would imagine a future cop to look like. Thanks to Urban and the ensemble, the trailer rarely recalls the previous film and that's for the best. The movie doesn't appear to have the same awe-inspiring grandness (based on the trailer, most of the action takes place in Madrigal's high rise fortress a la The Raid), but the style is sleek and stirring. Small-scale is not sign of poor quality. Especially with the promise of an excessive amount of gunplay.
Watch the first trailer for Dredd below. The movie hits theaters in 3D on September 21.
Follow Matt Patches on Twitter @misterpatches
More:
Karl Urban is Bent on Justice in New 'Dredd' Image
Sylvester Stallone Tears Down the Wall in 'The Expendables 2'
[Photo Credit: Lionsgate]