Review: 'Drinking Buddies' Is a Rom-Com Antidote with the Big Screen's Most Realistic Love Story in Years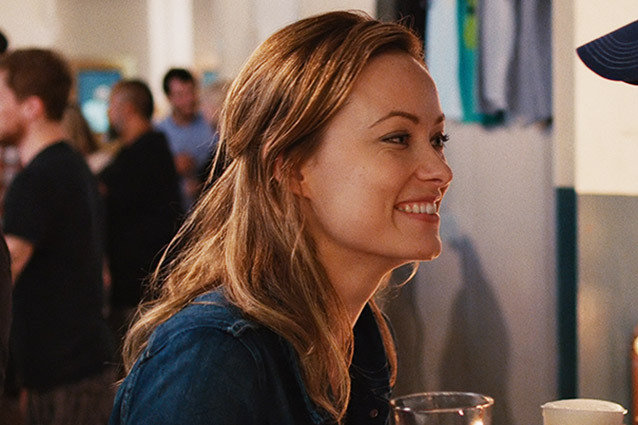 In the smörgåsbord of cinema, Hollywood's romantic comedy genre is the dessert: it's sweet, unsubstantial, and results in a sugar rush and a feeling of guilt or shame. But despite all the negatives, you're always inclined to cap off a meal with a bite of something sweet— a piece of the seven-layer cake that is The Proposal, or the apple pie that is Friends with Benefits. But in light of these flicks' elaborate frosting and fluffy crusts, you're bound to forget just how satisfying a good trail mix can be. That's Drinking Buddies — subtle, not over-stuffed, and natural. Which are even better qualities in movie form than they are in food form.
Writer/director Joe Swanberg, who you can see with an arrow sticking out of his back in this weekend's amusing horror thriller You're Next, delivers quite possibly the most relatable love story the big screen has featured in years. Managing this is easy enough: toxic relationships, self-involved characters, and a dearth of harpsichord music all make for far more realistic storytelling than any of the genre's major releases we'll recall. But the real triumph is joining this naturalism with something duly enjoyable. Something that, while ostensibly no more whimsical than our own humdrum lives, packs enough character and heart to charm the entire way through.
Following in the footsteps of rom-coms of past, we do have a set of extremely attractive people buzzing about one another: coworkers and best pals Olivia Wilde and Jake Johnson can't deny, though never speak of, the heated affection between them. Meanwhile, Wilde's character is wading through a one-sided relationship with Ron Livingston and Johnson is embedded firmly in his long-term ordeal with Anna Kendrick. But their perfect constructs only skim the surface.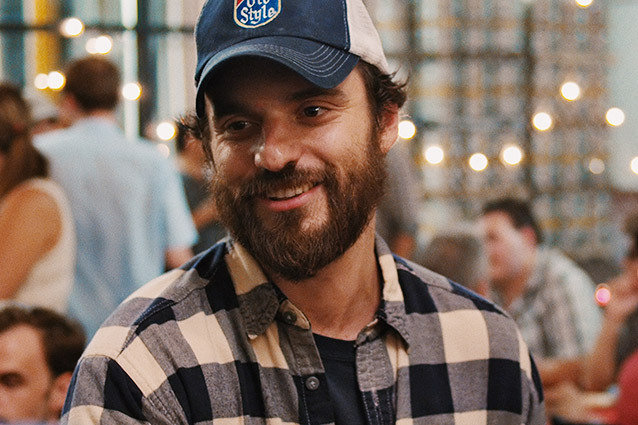 In Kate (Wilde), we have a take on the silver screen femme fatale with more than a twinge of real world influence: a hypercompetent professional and malfunctioning romantic, she is selfish but compassionate, intelligent but confused, and just delusionally charming enough to make any malformed mind fall head over heels for her. And then there's that malformed mind: the stubborn, hot-tempered, self-destructive Luke (Johnson), who has allotted Kate a position to which she never agreed, but to which she is expected to uphold just the same. This undefined relationship is the undoing of Kate and Luke, companions with more love for one another than either has for respective partners Chris (Livingston) and Jill (Kendrick). There is no understanding of "what they are," or what either wants from the other. All that exists betwixt the all-but-unattached pair: the heart.
And this is the primary player in unraveling things between Kate and Chris, Luke and Jill — the latter two hardly the innocent bystanders or villified obstacles you'd find in your ordinary rom-com. Chris is aloof and professional but kind and smart, Jill is tightly wound and demanding but loving and earnest. They are essentially no better or worse than their center stage partners, nor are they any better or worse for their center stage partners than the rivals set before them. And that is where Drinking Buddies is most unique: although we root for these characters to thrive, we don't root for them in any particular avenue. We don't root for Kate to fall for Luke, or Luke to choose Jill over Kate, or Chris to wind up with whomever. We don't because we see the flaws and follies and bounties in each potential path, and we're not sure at all which way would "work out best" for the heroes in question.
In other words: it's real. A real story about real people in real relationships. And in that, it's important. Nutritious. Though we happily feed on the rich treats of the rom-com genre, we're better off taking down something of value. Something that'll offer an appreciation for natural love stories as opposed to the contrivances of showbiz (which are bound to result in some psychological form of diabetes), and keep you well-fed and sustained. Watch Drinking Buddies, rom-commers. It's good, and good for you.
More:
'The Mortal Instruments' Review
'You're Next' Review
Bradley Cooper in 'Guardians of the Galaxy'?
---
From Our Partners


Battle of the Bikini Bodies (Celebuzz)


Complete Guide to Strippers in Movies and TV (Vh1)