David O. Russell Wrote a Horror Movie for Eli Roth, And We're Intrigued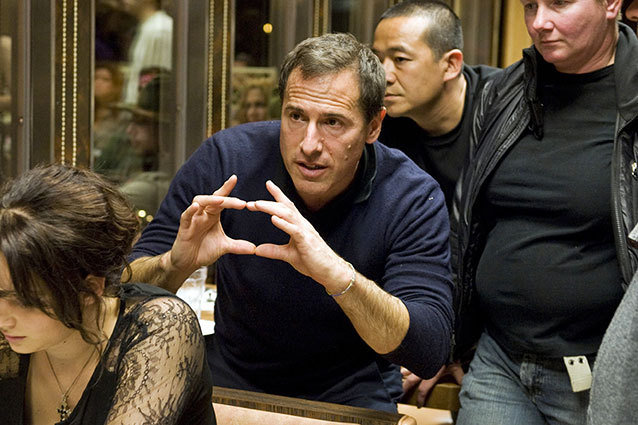 Weinstein Company via Everett Collection
David O. Russell has carved out a nice little niche for himself in the front pocket of the Oscars for the past few years. But before that, the director had a long, dark period between the Clooney-punching debacle of Three Kings, the Lily Tomlin-punching debacle of I Heart Huckabees, and his triumphant return with The Fighter in 2010. In that period, he says in The Hollywood Reporter's annual Directors Roundtable, he actually wrote a handful of scripts, both personal projects and commercial ones commisioned by studios, all of which remain unproduced. But now, with his career on the upswing, some of those scripts are resurfacing as possible films. Surprisingly, most of the films were comedies or genre films, and there's even a horror script he's trying to get produced that's set to be directed by Eli Roth.
Hold the phone — Eli Roth? He of the Cabin Feveing, Grindhouseing, Inglourious Basterding fame? Hardcore splatter and gore with some self-aware irony don't seem like typical Russell fare. Even before he settled into his current style of broad but lovable blue-collar screwups, he never dipped into that type of physical violence, and always seems to leave his characters with something that they were looking for, even if they've been disappointed along the way. Never has a literal bloodbath been the selling point of one of his films. His characters tend to rage against existential panic and fear, not scream in the face of a masked murderer. But if Russell is going to the master of gore, he might be looking for a departure from his usual work. The only detail he let slip in the interview was that "it's emotional." All right, so it isn't Hostel. But when these two minds collide, what could happen?
Xenophobic Panic: Both directors have written about do-gooders who realize they've wildly misjudged what they're doing in a foreign envionment. From the soldiers in Three Kings to the students in The Green Inferno, their films have explored the different ways their central characters deal when they leave their comfort zone and go somewhere new. Somewhere beyond just a new country or a new city, but a new world somehow. And, of course, things go horribly wrong. 
Self-Destruction: Be it from an ill-fated vacation into the sticks or the use and abuse of drugs, both men are fascinated with how characters make the choices that ruin them. There's always a key moment in horror films where the fate of everyone is sealed, be it because of getting busy by Crystal Lake or moving in to the Overlook Hotel. But the best horror bases these choices in character flaws. There's no easy answer to why someone becomes a drug addict or refuses to treat mental illness, and maybe if there were fewer easy answers in horror films (Charge your cellphone! Don't split up! For the love of god, don't have sex at Camp Crystal Lake!), there'd be more of a reason to stay invested in their journies.
Emotional Violence: One of the things that struck audiences about the performances in Silver Linings Playbook was their rawness. Beyond the usual hamminess that can guaruntee Oscar nominations, there were relationships at stake. A reticent father and a distant son. The first flirtation that could mean either love or disappointment. As the characters raged and ranted, that was the core we were hoping stayed protected. And in the horror medium, that's missing right now. You can watch a bus full of teenagers get ripped to pieces, but only the odd film (a Cabin in the Woods, maybe) can really make you worry about whether or not they're really friends. If Russell's script grounds those relationships, then Roth's skill with effects could make the pain expressed literal, so we can barely look at the screen for fear of seeing some frank emotional truths and eyeballs rolling on the ground.