Enjoy a Very Furry 'The Lorax' Poster
You take a big gamble when you adapt a Dr. Seuss story to film. The Grinch and Horton Hears a Who came out great, but we can't say the same for The Cat in the Hat. So, what's the key? Do you try and stay as faithful as possible to the text? Or is it only necessary to resurrect the spirit of Seuss' writing? Do animated adaptations have a better chance than live-action? Is it just a Jim Carrey thing?
Whatever the answer, hopefully it applies to the upcoming Seuss adaptation, The Lorax, starring Zac Efron, Taylor Swift, Ed Helms and Danny DeVito as the titular creature whose life mission is to save the trees.
Straying slightly from the storybook, The Lorax takes place in a futuristic society where trees are a rarity. A young boy (Efron) travels to a far-off location to bring back a tree for the girl he loves (Swift), but is stopped by the Lorax. The whole situation escalates to grand proportions. We can expect to learn a little something…but in case you're not into that, I predict it to be one of the more earnest and enjoyable Suess adaptations. After all, it's got a great voice cast (which also includes Rob Riggle, Betty White and Willow Smith), and comes from the creators of the quite sweet and entertaining Despicable Me. At least we can hope.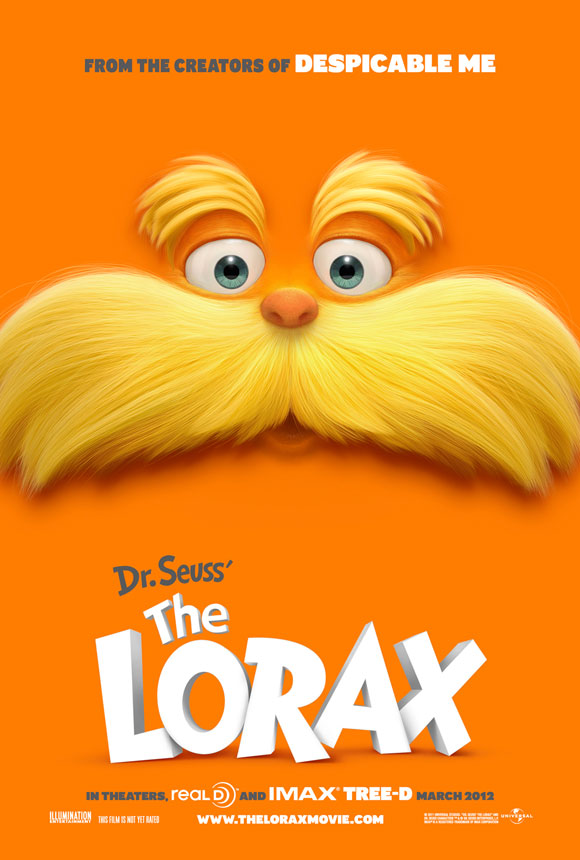 Source: Yahoo