Here's Everything You Need To Know About 'Me Before You'
If you're a bookworm and a movie-lover, then you should be super excited about the highly anticipated romance film Me Before You hitting theaters on Friday, June 3rd. Based on best-selling author Jojo Moyes' astounding novel, Me Before You is a story of friendship, love and living your absolute best life. If you're super excited already, or you simply have no clue what we're talking about, here is everything you need to know about Me Before You.
1. The film is stuffed full of fan-favorite actors.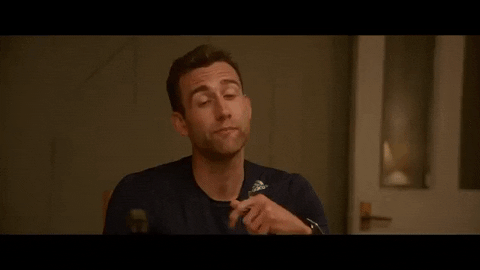 Game of Thrones actress Emilia Clarke plays the main character Louisa Clark, while The Hunger Games' Sam Claflin stars as Will Traynor. But that's not all. Harry Potter's Neville Longbottom aka Matthew Lewis and GoT's Tywin Lannister aka Charles Dance also star in this tearjerker.
2. Louisa Clark's style in the film rivals that of Daenerys Targaryen.
Though Louisa doesn't rock a ton gowns (though there is a really stunning red one), her bubble-bee inspired tights and whimsical sweaters would probably catch the eye of the Mother of Dragons.
3. The music in the film is actual perfection.
From Imagine Dragons to Ed Sheeran, Me Before You has the perfect soundtrack for a summer romance. ** We should know, we have a copy***
4. Me Before You Has a sequel.
As you know, when one story ends, another one begins. We won't reveal the title of Me Before You's sequel because it's pretty much one big SPOILER, but you can find it here. Also, depending on how well, Me Before You does in theaters, we might see the second act played out on the big screen in the near future.
5. You probably won't make it through the trailer without completely falling apart.
Good luck though!