Ewan McGregor Turns Natalie Portman's 'Jane Got a Gun' into a 'Star Wars' Reunion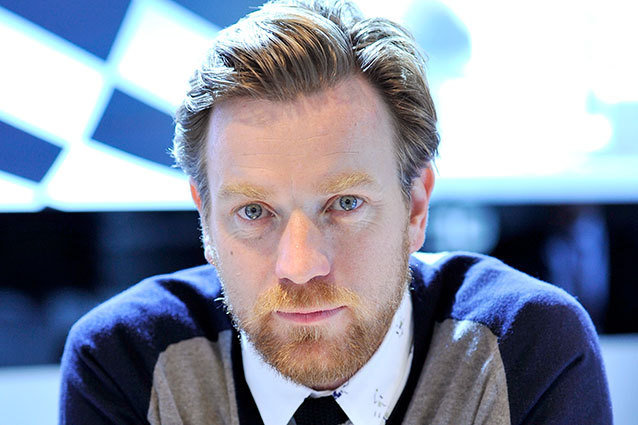 We've learned not to get too attached to Jane Got a Gun cast members. We've seen Michael Fassbenders, Jude Laws, and Bradley Coopers alike come and go from the production — not to mention original writer/director Lynne Ramsay — so any new names thrown into the mix are to be met with reservation.
The latest: Ewan McGregor, who is climbing aboard this sinking ship to take on the role formerly inhabited by Cooper (and formerlier inhabited by Law). Deadline reports that the actor will be joining fellow Star Wars vets Natalie Portman and Joel Edgerton, taking on the central villain in the Western drama.
The reunion will take place in the Old West, where McGregor will lead a gang of outlaws in the seizure of renegade Noah Emmerich, whose wife Portman calls upon a spurned, gunslingin' lover Edgerton to rescue him.
But of course, all that is just tentative. At the rate of Jane dropouts (and , perhaps we might be seeing Emmerich give way to more prequel trilogy replacements pop in and out — maybe Liam Neeson will sub in for Emmerich? Maybe Lucas will step in as director? Maybe Jar Jar will play the horse?
In the meantime, revel in the original union of McGregor and Portman…
Follow Michael Arbeiter on Twitter @MichaelArbeiter
More:
'Jane Got a Gun' and More Behind-the-Scenes Switcheroos
Bradley Cooper Leaves 'Jane Got a Gun,' Joins 'American Sniper'
20 Really Weird Things in 'Star Wars'
---
From Our Partners:


What Happened to 33 Child Stars (Celebuzz)


40 Most Revealing See-Through Red Carpet Looks (Vh1)