EXCLUSIVE: Bruce Greenwood says 'Star Trek 2' to Start Filming in January 2011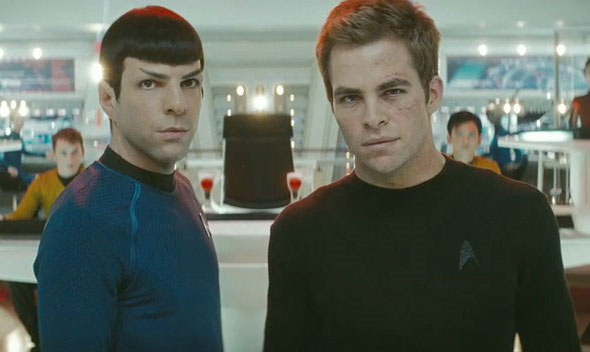 Tonight I attended the Red Capet Premiere of Paramount Pictures and DreamWorks Pictures Dinner For Schmucks, starring Steve Carell, Paul Rudd and Zach Galifianakis. While brushing shoulders with some of the films talent (videos coming soon), I managed to get a word in with Bruce Greenwood, who plays Fender in the new comedy, and asked him if he knew anything about Paramount's developing Star Trek sequel.
Though he was tight-lipped as expected, Greenwood was kind enough to tip me off about when the film will shoot. According to Greenwood, Chris Pine, Zachary Quinto and the entire crew of the Enterprise will energize in January. Read on for a quote from the actor, who plays Pike in the J.J. Abrams produced film series:
Is there anything that you can tell us about Star Trek 2?
I just know that the plan is to film it in January, more than that, I don't know.
But you are in it right?
I hope, I hope…
We loved Captain Pike and would love to see him again…
I'm hustling for it…we'll see…
Greenwood didn't seem totally sure that he'd be involved in the next film, but I'm sure I speak for most fans of the film when I say that I sincerely hope that he does get another go around at Captain, er, Admiral Pike. 
Dinner For Schmucks hits theaters on July 30th, while we'll have to wait until June 29th 2012 for the untitled Star Trek sequel