Facebook Movie to Add Friends at Box Office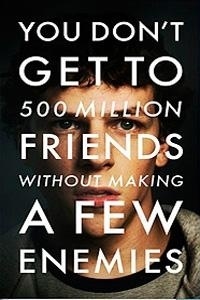 Actor Jesse Eisenberg seems to like to appear in movies that open during the first weekend in October.  Last year on this very same weekend he starred in Sony's well-reviewed horror comedy hybrid 'Zombieland' as a reluctant gun-toting zombie killer.  This year he takes on a much more cerebral character who uses his intellect to redefine the world of social networking rather than splattering zombie guts all over the screen.  To that end, few movies are able to create as much pre-release excitement as Sony's 'The Social Network.'  With Oscar buzz, critical raves and over 500 million members who use Facebook on a daily basis, David Fincher's big screen adaptation of this incredible entrepreneurial story is set for a solid debut this weekend.  The seeming fascination with the rise of Facebook founder Mark Zuckerberg (Eisenberg) from Harvard student to multi-billionaire gives the film instant appeal.  Throw in Justin Timberlake, a terrific trailer, great writing, solid directing, mix together and you've got a recipe for a film that will perform strongly not only this weekend, but over the long haul.
Currently performing well over the long haul is  Warner Bros.' ensemble heist drama 'The Town' which dropped a minuscule 34% last weekend and will hold steady again in this, its third weekend of release. Incredibly positive response by audiences toward this potential Oscar nominee will keep this one in the money well into the fall movie season.  This is the very definition of quality fall filmmaking and has brought new levels of respect to actor/star Ben Affleck.  With a stellar supporting cast including Jon Hamm, Jeremy Renner and Rebecca Hall, this is a must see film for those looking for a well above average drama with plenty of action thrown in for good measure.
Gordon Gekko in Fox's 'Wall Street: Money Never Sleeps' has been strong at the box office mid-week will be in the running for a respectable second weekend payday.  After its number one debut last weekend, "Wall Street" clearly shows that Michael Douglas' portrayal of this iconic character is still of interest to audiences more than twenty years after the release of the original film.  
Warner Bros.' will continue to be well represented in the top five in the second weekend of the 3D animated and IMAX-enhanced 'Legend of the Guardians: The Owls of Ga'Hoole.'  Opening with $16.1 million last weekend, the film will continue to find favor with families who are finding multi-plexes loaded with decidedly adult-oriented fare and few options appropriate for their kids.  
With terrific reviews, phenomenal acting and a director who has arguably improved on the Swedish original, 'Let Me In' from Overture Films is one of the few horror films in years to generate solid reviews and a grudging respect from foreign film aficionados.  Based on 2008's acclaimed "Let the Right One In," the film has eerie visuals, strong performances and enough truly scary moments to satisfy the horror fans and generate long term interest in the weeks to come.  Terrific young stars Chloe Moretz and Kodi Smit-McPhee join the great Richard Jenkins in this riveting film.
Click here for my Spotlight on 'Let Me In's' Kodi Smit-McPhee
Year-to-date box office revenues have now topped the $8 billion mark and are running 3.88% ahead of last year while attendance is still lagging by nearly 2% as we continue through the always eclectic, often rewarding fall movie season.