11 Facts You May Not Know About 'Thelma & Louise'
Thelma & Louise
is iconic. Movie fans know that the classic film about two best friends on a dangerous mission received plenty of controversy upon its release in 1991, but there are so many things about the film that even big fans may not realize… like the fact that
George Clooney
auditioned to play
Brad Pitt
's role, and that Pitt only received a few thousand dollars for his work. These are some of the surprising facts even huge fans of
Thelma & Louise
may not know.
1. It was Callie Khouri's first screenplay.
The film went on to receive six Academy Award nominations and one win, for Best Original Screenplay. Khouri went on to create the hit television series, Nashville.
2. Khouri was inspired by Alice Cooper when writing the film.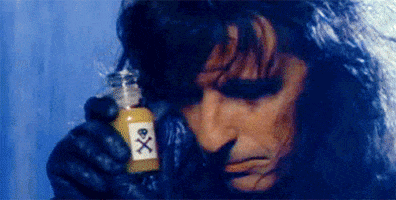 Yep, she reportedly was inspired by videos for the rocker she was producing when writing the screenplay.
3. Brad Pitt was the third choice to play J.D.

Of course, everyone knows that Pitt's breakout role came thanks to Thelma & Louise, but producers had their eye on Billy Baldwin. Baldwin dropped out to take a role in Backdraft, another role that Pitt reportedly wanted but was passed up on.
4. A close friend of Pitt's desperately wanted his role: none other than George Clooney.
Clooney auditioned five times to play the part of J.D. He later admitted, "The funniest thing is, I didn't watch that movie for a long time. I was really stuck doing a lot of bad TV at that time. And I had auditioned and auditioned, and it got right down to Brad and I, and he got it. And I just couldn't watch that movie for a couple of years … When I saw it, I thought actually that was the right choice. [Brad] was really good in it, and I would have f***ed it up somehow." The pair went on to star in several movies together, including the Oceans series and Burn After Reading.
5. Pitt's paycheck for appearing in the movie? A whopping $6,000.
Five years later, he earned $10 million for his work in Barry Levinson's Sleepers. He's now worth a reported $150 million.
6. Geena Davis was so nervous when auditioning with Pitt, she kept messing up her lines.
He was cool about it, though. Then when final decisions came, Davis enthusiastically chimed in for Pitt to get the role. Aw!
7. Several massive stars were considered to play the lead roles of Thelma and Louise.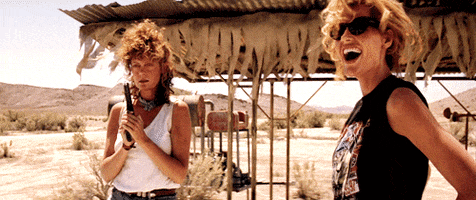 The list includes Holly Hunter, Frances McDormand, Jodie Foster, Michelle Pfeiffer, Meryl Streep and Goldie Hawn. Um, wow!
8. Davis really wanted to play Louise, not Thelma.
Davis' agent called director Ridley Scott every week for a year to convince him to let her play Louise. Then she met Susan Sarandon: "Pretty much the second Susan walked in the room, I was, Are you kidding that I could play Louise? Susan was so self-possessed, so centered and together." The rest is Hollywood history.
9. Tequila saved the day during the roadhouse scene.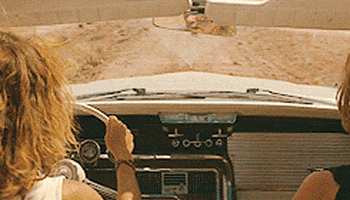 Davis admitted that for the roadhouse scene, "We asked the prop guy, 'Do you have any real tequila? Because it's easier to act if we taste alcohol.' So we pounded back quite a few, and we're laughing between takes and both feeling, We're so drunk! This is great!" Michael Madsen (Jimmy) revealed that he and Pitt smoked between takes, saying, "We got stoned together a couple of times. Every actor finds his way to make it work; that was his thing."
10. The movie almost ended in a very different way.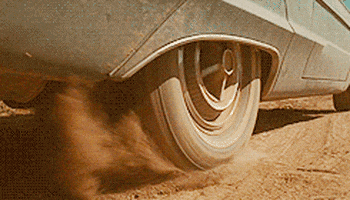 Though the film ultimately ended with the ladies driving off a cliff in the Grand Canyon and plummeting to their deaths, Scott thought it might be best to have Louise push Thelma out of the car. All parties were relieved that the ending stayed true to Khouri's original script, and has gone on to be an iconic movie moment.
11. Khouri has fiercely defended criticism of the film's ending.
She reportedly said, "To me, the ending was symbolic, not literal … We did everything possible to make sure you didn't see a literal death. That you didn't see the car land, you didn't see a big puff of smoke come up out of the canyon. You were left with the image of them flying. They flew away, out of this world and into the mass unconscious. Women who are completely free from all the shackles that restrain them have no place in this world. The world is not big enough to support them … I loved that ending and I loved the imagery. After all they went through, I didn't want anybody to be able to touch them."