18 'Fast and Furious' Facts Fans Won't Forget
Just like everyone else, we've caught the Fast and Furious fever around here with the release of the franchise's seventh installment. Before we go see the film again in theaters, we've decided to take a look back at the series and find out what we haven't known all along.

1. Before Paul Walker was cast as Brian O'Connor, Mark Wahlberg, Christian Bale, and Eminem were all considered.
brittany-snodes.tumblr.com
2. Most of the films have an average of over 100 cars destroyed in the process of filming.
sentymentalne.tumblr.com
3. The final scene of Fast & Furious 7, as a tribute to the late actor, features Paul Walker's character driving the same white Toyota Supra he drove in the first film of the franchise.
brittany-snodes.tumblr.com
4. Before the first film (The Fast and the Furious) entered production, neither Michelle Rodriguez nor Jordana Brewster had driver's licenses/permits.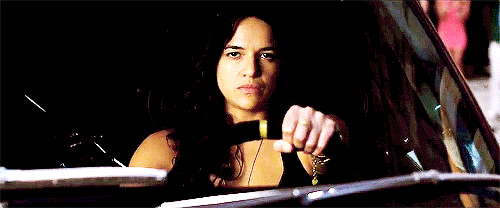 GIPHY
5. After Tokyo Drift tested poorly, Universal Pictures asked Vin Diesel to make a cameo to boost box office appeal; he agreed under the condition that he receive the rights to the Riddick franchise, eventually resulting in his release of the 2013 installment.
everybodylies92.tumblr.com
6. Jason Statham was originally offered the lead antagonist in the sixth installment of the film, Fast & Furious 6's Owen Shaw, but had to decline due to scheduling conflicts.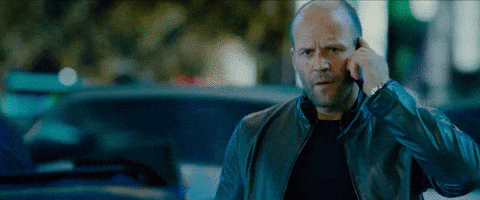 GIPHY/furious7.com
He appeared in the end credits scene of the sixth installment as Deckard Shaw, the villain from the seventh film.
7. A slew of starlets auditioned for the role of Mia before Jordana Brewster landed it. Natalie Portman, Sarah Michelle Gellar, Kirsten Dunst, and Jessica Biel also auditioned for it. 

GIPHY
8. In fact, Mia was written for Sarah Michelle Gellar's Buffy nemesis, Eliza Dushku, who turned down the offer.
gifsoup.com
9. The role of Hobbs was originally written with Tommy Lee Jones/Josh Brolin in mind, but Dwayne Johnson was cast because of his physical ability to, you know, do anything. 
tribecafilm.tumblr.com
10. In Fast & Furious 7, while he's lying in bed at the hospital, Dwayne Johnson watches old footage of himself playing for the Miami Hurricanes in a game from October 1993.
ramblingsofacuriousfangirl.tumblr.com
It seems like even he's surprised by how much he's evolved.
11. Jason Statham's character gets a taste of Dwayne Johnson's wrestling experience in Furious 7 — Hobbs gives Deckard Shaw a "Rock Bottom," Johnson's signature finisher from his days as The Rock.
sentymentalne.tumblr.com
12. The stunt in Fast Five where the flatbed truck slams into the train was mostly filmed without the use of miniatures or CGI, nearly derailing the train. 
13. In Fast & Furious 6, Hobbs is mocked three times by names of the Avengers; he's called "The Hulk," "Samoan Thor," and "Captain America."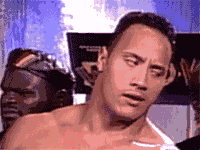 GIPHY/wedoitbetta.tumblr.com
14. At the end of the sixth movie, when Tyrese Gibson's character, Roman, tells Hobbs to hide his baby oil, Dwayne Johnson improvised the line "better hide that big ass forehead," causing Ludacris to spit out his drink in laughter.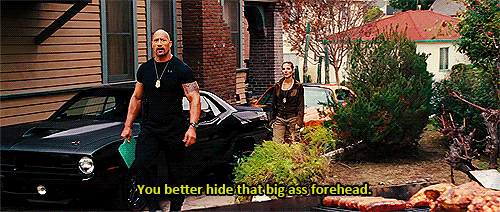 GIPHY/funnycutegifs.com
Johnson was not supposed to respond to the comment, and Luda's laugh is genuine, but the take was so great that it was left in.
15. The first time Letty and Brian speak to each other directly is at the very end of Fast & Furious 6.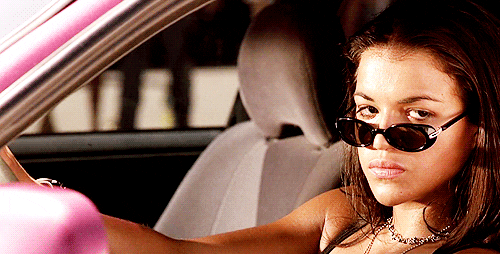 GIPHY
Brian apologizes for getting her involved with Braga and Letty responds, "I may not remember anything, but I do know one thing. Nobody makes me do anything I don't want."
16. The most recent installment, Furious 7, is the first film to take place chronologically after Tokyo Drift.
ensoon.tumblr.com
17. Because of her role on Dallas, Jordana Brewster had to film her portions of Furious 7 at the end of production (after Walker's death), which required her to shoot most of her scenes with body doubles or with Paul Walker digitally inserted from computer graphics and old footage.
GIPHY
18. The worldwide opening weekend of the most recent film, Furious 7, grossed $384 million, which is more than the first film of the franchise grossed in its entire run.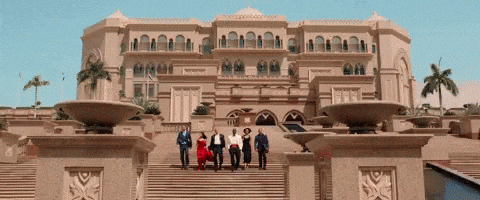 GIPHY/furious7.com