Fight for Survival with 'The Walking Dead' Season 1 Special Edition Blu-ray/DVD Giveaway!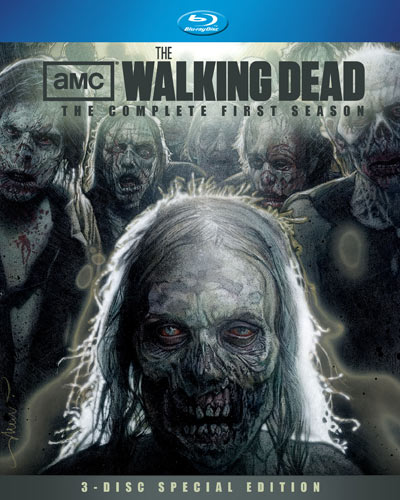 It didn't take long for AMC to carve a special place for itself in the hearts and minds of TV fanatics. Starting with the masterfully executed Mad Men and continuing with the visceral and engaging Breaking Bad, the channel is all but forgotten as a destination for American Movie Classics, opting for a reputation as prestigious provider of high-brow television instead. Last year, AMC introduced its third ongoing series, an adaptation of Robert Kirkman's Walking Dead comic books, brought to the small screen by Frank Darabont, the virtuoso behind The Shawshank Redemption and The Green Mile. Since then it's become one of TV's most addictive shows, garnering heaps of critical praise and a fanbase of millions.   
As the premiere of the second season looms, we're celebrating the release of 
The Walking Dead
Season 1 Special Edition Blu-ray/DVD by giving away two (2) DVD copies and two (2) Blu-ray copies!
Here's what you need to do to win:
2. Retweet this post to your followers with the hashtag #WinWalkingDead
That's it! Four (4) lucky winners will be chosen at random on Thursday, September 29th and contacted via Direct Message (DM). Please note that winners MUST have valid US mailing address.
Now get tweetin' and be sure to catch the Season 2 premiere of The Walking Dead on Sunday, October 14 at 9pm EST only on AMC.