First Season of 'The Killing' Coming to Blu-ray and DVD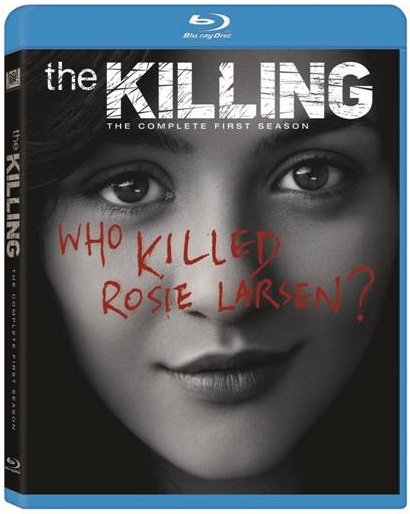 This past summer, AMC launched a surprise thriller in the form of its crime-drama series The Killing. The show returns to the network later this year. But before that, we'll be able to relive the mystery surrounding Rosie Larsen's death with the first season Blu-ray and DVD, which is coming out March 13.
The Killing's first season proved an addictive and thought-provoking journey, and earned both Emmy and the Golden Globe nominations.
The series follows Det. Sarah Linden's (Mireille Enos) investigation of the enigmatic murder of young Rosie Larsen. Linden teams with a homicide rookie, the erratic Det. Holden (Joel Kinnaman), to question every subject, follow every lead and look into every conceivable possibility for what might have happened to Rosie.
The Blu-ray/DVD set includes a handful of special features:
Commentary on the Pilot with Veena Sud 
An Autopsy of The Killing 
Deleted Scenes 
Gag Reel 
"Orpheus Descending" – extended season finale
Commentary on "Orpheus Descending"