5 Life-Changing, Must-Watch Documentaries on Amazon Instant Video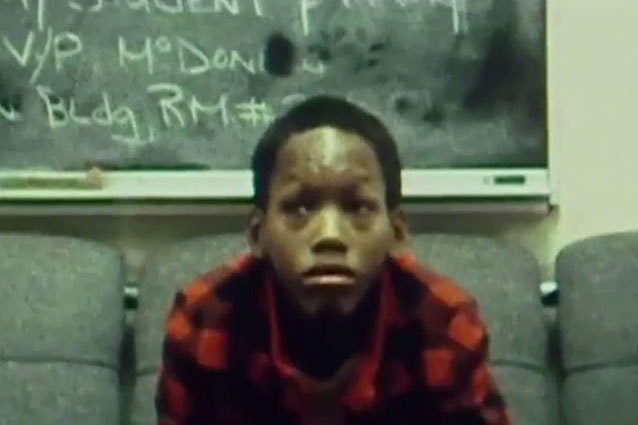 IFC Films
Netflix is the bomb, isn't it? Sometimes you're scrolling through their New Releases and you're all like, 'Man they have everything!' But then other times … not so much. Enter Amazon Instant Video. Although you pay to rent the movies individually rather than paying a monthly fee like on Netflix, it's still totally worth it. They offer a bunch of documentaries that cannot be found on other streaming services, for about $2.99 a pop. Three bucks to get my life changed via a Ken Burns documentary? Yes, please. Here are just a few films — some old, some new — that are currently streaming for cheap on Amazon.
Oscar-nominee Ken Burns has been changing the world for a long time, and he did not disappoint with his latest feature documentary. Along with daughter Sarah Burns and long-time collaborator David McMahon, the celebrated director brings us the unforgettable story of the Central Park jogger — but focused entirely on the young Latino and African-American boys and men who were wrongly convicted of her rape. A powerful, often devastating look at  classism, racism, and political corruption in New York during the late '80s and early '90s, The Central Park Five is a must-see film for all.
 The Good Son: The Life of Ray Boom Boom Mancini
There's really nothing like a good boxing movie and The Good Son delivers. Folks who do not know the compelling story of Ray Mancini will be blown away by his story. The son of another Youngstown, Ohio boxing great (Lenny "Boom Boom" Mancini) the documentary focuses on the boxer's unique upbringing and his fateful, tragic match with South Korean boxer Deuk-Koo Kim, which forever changed the face of boxing. With commentary from actors and Mancini fans like Ed O'Neill and Mickey Rourke, this is another must-see film on Amazon.
Brooklyn Girls Fight Club
This movie brings a whole new meaning to the phrase 'Fighting for survival.' Set in Brownsville, Brooklyn and filmed in 2007, directors Curvel Baptiste and Courtney Carreras invite viewers into the underground world of the Brooklyn Girls Fight Club. Residents from the surrounding housing projects gather around a fighting ring and place bets on two women who fight bare-knuckled, with little other protection for the grand prize of $1,000. A story of violence, poverty, survival, and triumph (for some, not necessarily for all), Amazon is one of the few places you can catch this unforgettable story.
An oldie but still a goodie, it's unfortunate that Michael Moore's 2002 documentary is still very much relevant today. His exploration into American gun culture and violence —  a direct reaction to the Columbine school shooting —  made for a powerful narrative and earned it the 2003 Academy Award for Best Documentary.
Escape Fire: The Fight to Rescue American Healthcare
You know that sneaking suspicion you have that your doctor's office is really a business being controlled by a greater corporate structure, rather than a healthcare facility? Yeah, it's real. Escape Fire is, without a doubt, one of the most frightening true stories out there as it takes an honest, no holds barred look at the American healthcare system as it truly exists.
More:
10 Obscure Documentaries On Netflix
DVDs That We Still Own
Watch The Trailer For 'Blue Is The Warmest Color'

---
From Our Partners:


40 Most Revealing See-Through Red Carpet Looks (Vh1)


15 Stars Share Secrets of their Sex Lives (Celebuzz)