5 Unbelievable Martin Scorsese Oscar Snubs
It's no overstatement to say that Martin Scorsese, whose short list of classics includes Taxi Driver, Raging Bull, and Goodfellas, is the most celebrated American director that's currently living. Even less of an exaggeration is the fact that 2006's The Departed, the same film that he won him his first, and still only, Academy Award, is mediocre at best. Here's five films that should have easily earned Scorsese an Oscar.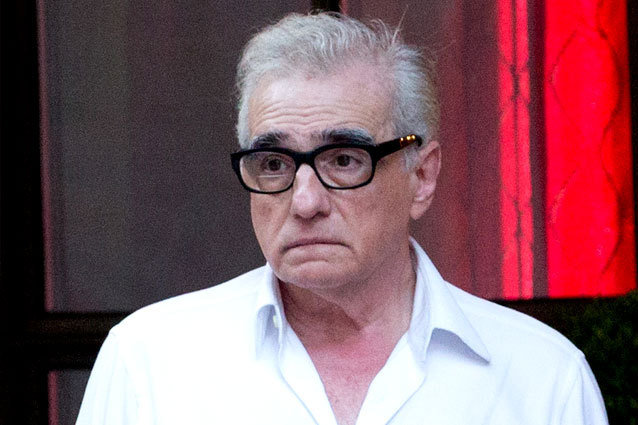 WENN
Taxi Driver, 1976
Although nominated for Best Picture, Scorsese was denied a directing nod for his stark depiction of a mentally troubled war vet turned unexpected hero. John G. Avildsen, director of Rocky, would win that year's award for Best Director.
Raging Bull, 1980
Robert De Niro took home the Best Actor Oscar for his explosive portrayal of boxer Jake LaMotta, while simultaneously earning some of the best reviews of his career. Scorsese, however, lost that year to Robert Redford, who made his directorial debut with the family drama, Ordinary People.
GoodFellas, 1990
The very film that redefined the gangster drama was nominated for six Academy Awards, including nods for Best Picture and Best Director. However, the Kevin Costner-directed western, Dances with Wolves, would go on to win both categories.
Casino, 1995
Although arguably a better film than Goodfellas, Scorsese's loose history of Las Vegas's crime-addled heyday netted only a single Oscar nod at that year's Academy Awards, which went to Sharon Stone. The film, however, ranks 5th in the total number of F-bombs dropped.
Bringing Out the Dead, 1999
An overlooked classic in the Scorsese catalogue, and still one of Nicolas Cage's finest performances. It just happened to be released during probably the last great year for movies (see Eyes Wide Shut, Being John Malkovich, Fight Club, Boys Don't Cry, American Beauty, The Sixth Sense,  etc.).
More:
5 Worst English Accents In Movies
6 Up-and-Coming Young British Actors
Vin Diesel Slams Gay Rumors
---
From Our Partners:


40 Most Revealing See-Through Red Carpet Looks (Vh1)


15 Stars Share Secrets of their Sex Lives (Celebuzz)