5 Incredibly Underrated Ron Howard Movies
Whether you know him as Opie Taylor, Richie Cunningham, or the dude that narrates Arrested Development, Ron Howard has somehow done the unthinkable and stayed relevant in Hollywood for over half a century. Oh yeah, he directs movies too! Here are five of Howard's most underrated works.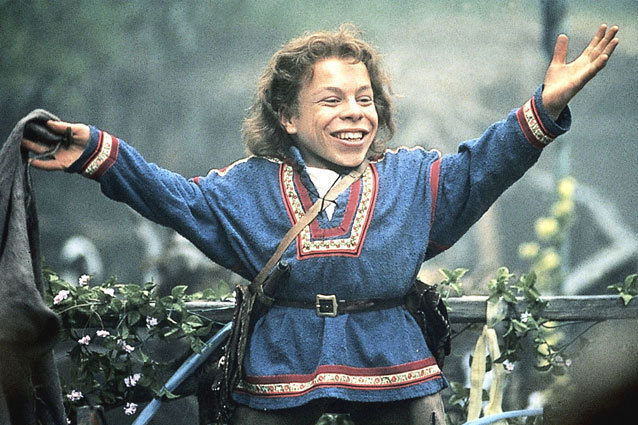 Lucasfilm
5.  Willow
This fantasy tale about a magical dwarf (played by Warwick Davis) that must save a special child from an Evil Queen definitely holds a soft spot for anyone who grew up in the 80s. The film also made a star out of Davis, who later went onto lampoon his typecasting as Willow in the hilarious Ricky Gervais-produced comedy Life's Too Short.
4.  Night Shift
In one of Howard's earliest directorial efforts, Henry "The Fonz" Winkler plays an ex-Wall Street trader that finds refuge in his less stressful job at a wacky New York City morgue. Night Shift  also features an early appearance by a young Kevin Costner, as well as a 10-year-old Shannen Doherty and one of TV star Shelley Long's few memorable big-screen roles.
3.  Backdraft
Before NBC's (gasp!) Chicago Fire, there was Ron Howard's gritty, authentic-as-a-punch-in-the-face portrayal of a group of rough-and-tumble firefighters that are trying to chase down a serial arsonist. Side note, Backdraft is still the highest grossing-movie ever to be made about firemen. In your face, Ladder 49!
2.  Ransom
Gimme back my son! Mel Gibson utters those iconic words with such zeal in this highly-entertaining Howard film about a kidnapping gone wrong that a hysterical YouTube video was recently made parodying it. Never seen it? Check it out below.
1.  Cinderella Man
This inspiring rags to riches story about the Depression-era boxer James J. Braddock, who defies all odds (as well as a broken hand) to become the heavyweight champion of the world is right up there with Raging Bull  and Rocky as one of the greatest boxing movies ever made. Although nominated for three Academy Awards, however, Cinderella Man  was quickly forgotten after its 2005 release. Let's hope film buffs and scholars are kinder to this overlooked Ron Howard classic.  
More:
Outrageous Oscar Snubs
Movie Presidents We'd Love to Grab a Beer With
The 'Mortal Instruments' Sequel is Put on Hold
---
From Our Partners:


40 Most Revealing See-Through Red Carpet Looks (Vh1)


15 Stars Share Secrets of their Sex Lives (Celebuzz)