'Flight' Star Melissa Leo on Denzel Washington: 'He Was Deep In His Whip Whitaker'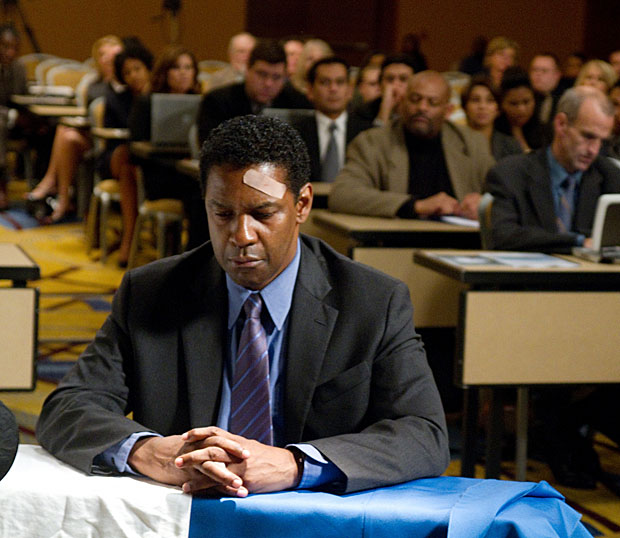 With a resume that boasts the Back to the Future trilogy, Forest Gump, and a foray into animated film that explored state of the art performance capture techniques, Robert Zemeckis has become synonymous with special effects spectacles. 
His newest film, Flight, could easily, based on its premise, be placed in that same category. A plane carrying 102 passengers malfunctions mid-air and a brilliant airline pilot, played by Denzel Washington, manages to land it against all odds. But that's where the special effects trickery ends, and Flight takes a turn down a darker path rarely explored so deeply by Zemeckis.
This portrait of an American hero struggling with addiction and his own demons may surprise fans of the director, but Flight star Melissa Leo, who portrays National Transportation Safety Board investigator Ellen Block, was never caught off-guard.  "He's such a brilliant director," Leo tells Hollywood.com. "I find is so amusing, this notion that Bob Zemeckis could be pigeonholed into a single form of filmmaking. With the accident we get to see his film trickery, and then to dive so deeply into an intimate portrait – it appeared that Denzel and Bob have a very wonderful working relationship."
We sat down with Leo and her costars Kelly Reilly and Bruce Greenwood to chat about what Flight is really about, working with Washington and Zemeckis and yes, because we couldn't resist, a little nugget about the upcoming Star Trek sequel from Greenwood.
Flight lands in theaters on Nov. 2. 
[Photo Credit: Paramount Pictures]
More:
'Flight': Denzel Washington Pulls a 'Sully' Sullenberger — TRAILER