Fox 2000 Wants to Find The Next 'Twilight'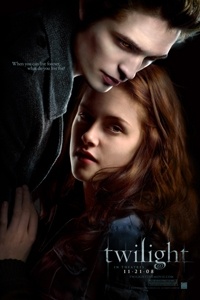 The Twilight craze is only just beginning to peak, but already the publishing world is in overdrive trying to find the next Tween Lit craze. And Tinseltown is never far behind, trying to snatch up the film rights.
With only two movies left to be adapted from Stephanie Meyer's bestselling Twilight series, Hollywood is scrambling furiously to find its next billion dollar fantasy franchise.  And no one has been scrambling quite as furiously as Fox 2000, whose execs just signed an overall deal with Teen Lit development company Paper Lantern Literature, further fortifying their stake in the Tween Lit game.
"We know there's a huge, really aggressive audience in young moviegoers," Fox 2000 president Elizabeth Gabler told Variety. "I think the trend right now is to look at things that are created for them."
In the midst of its rights-snatching frenzy, Fox also picked up Paper Lantern founder Lauren Oliver's hit second novel Delirium, as well as New York Times bestsellers The Book Thief and Incarceron — which already has Twilight's Taylor Lautner attached to star. The new deal also gives Fox 2000 the exclusive rights to develop and produce any other young adult titles published by Lantern, including Oliver's first novel, Before I Fall, which was also a New York Times bestseller.
This is not the first, nor will it be the last shot fired in the Great War to find the next Twilight or Harry Potter — it might not even have been written yet! Stephanie Meyer was a stay-at-home-mom and receptionist before she wrote Twilight, so, you know, start writing that virginal-teenager-meets-Swamp-Thing novella you've been kicking around all these years, and you could be worth a hundred million dollars this time next year.
Source: Variety