George Clooney's 'Monuments Men' Casts Daniel Craig, Bill Murray and Other A-Listers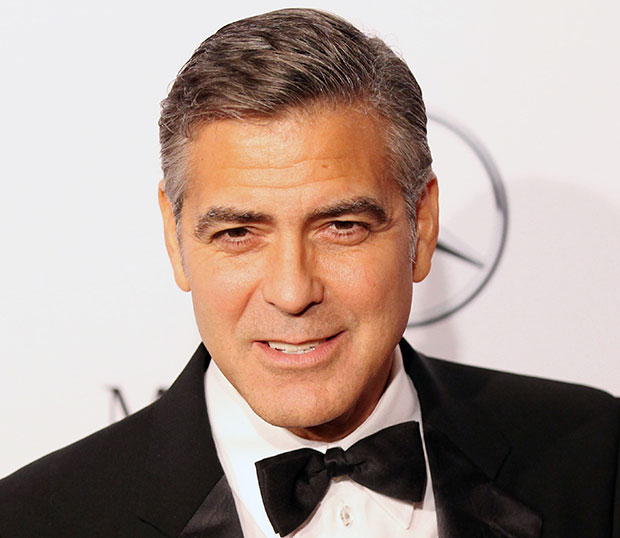 If Hollywood is just like high school (which, as we can hypothesis, it is), then the developing movie The Monuments Men is that lunch table at which you always really wished you could sit. At the head of the booth is George Clooney, star and director of the in-the-works historical drama about the final legs of Germany's reign over Europe in the middle of the 20th Century. Deadline reports that prom king Clooney has assembled the ultimate clique to make up what should turn into one of the most anticipated pictures of the coming years.
Clooney's cast in a formidably impressive one, for sure: there's the star quarterback Daniel Craig, homecoming queen Cate Blanchett, class clown Bill Murray, that debonair foreign exchange student Jean Dujardin, student body president Hugh Bonneville, well-rounded social butterfly John Goodman, and the token nerdy cool Bob Balaban.
This enviable bunch will embody a team of art historians who take on the mission of recovering priceless pieces of cultural art that have been apprehended by the Nazis in the interest of preserving them.
Clooney and his drama club best pal Grant Heslov co-wrote the script.
[Photo Credit: Brian To/WENN]
More:
George Clooney to Write, Direct and Star in Nazi Film 'The Monuments Men'
'Flight' Star Melissa Leo on Denzel Washington: 'He Was Deep In His Whip Whitaker'
'Quartet': Dumbledore and McGonagall Take on Opera — TRAILER
From Our Partners:

Exclusive New 'Twilight: Breaking Dawn' Trailer!
(Moviefone)

(Moviefone)