Giant Robots! Lightsabers! Bare Feet!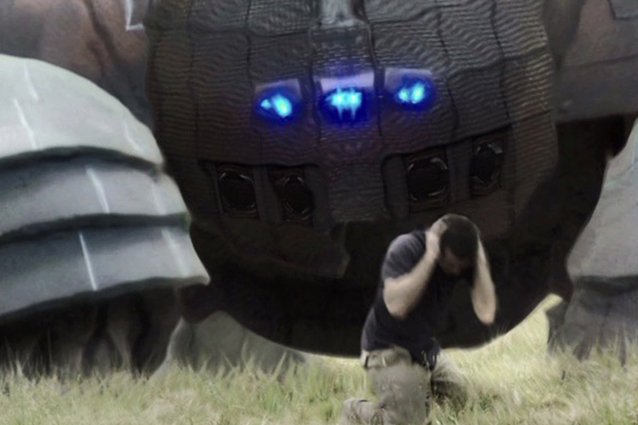 Everything that makes the Internet awesome in one 7-minute superhero fan film!
Our good friends at Forewarned Films have done it again! They managed to squeeze out amazing big budget effects on a 10 pizza budget. We've been showcasing the 'Broken Toy' web series on our YouTube channel: HollywoodStreams and now with this latest episode we've got some cool behind the scenes shots and exclusive sketches from preproduction.

Made by three fanboys and one fangirl, Broken Toy is a funny, high-energy feature length film released episodically in 5-7 minute episodes. Driven by a passion for comics and deeply inspired by Jim Henson, (early) Lucas, and Del Toro's work on Hellboy, these indie filmmakers used practical effects and a six-foot puppet to create a really fun Hollywood blockbuster summer film…with no real budget.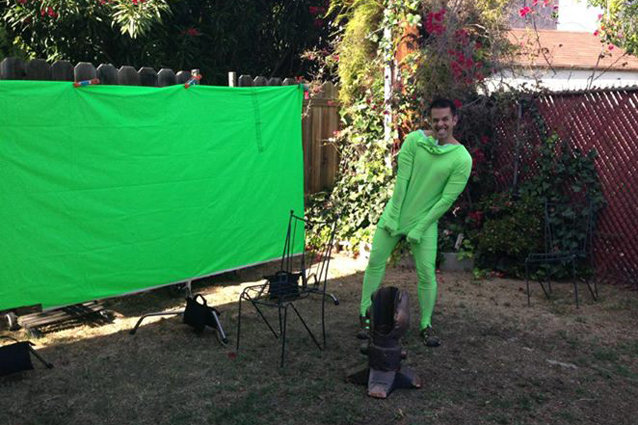 ForewarnedFilms
And with only $100 per episode (spent mostly on pizza) and nooooooo experience with visual effects, what you see on the screen was entirely self-taught with the aid of lots and lots of tutorials and lots and lots of coffee.
BROKEN TOY:  Five pilots volunteered for a program to enhance reflexes, 4 died horribly.  The last one is now running wild in a murderous rampage. Quinn is not a hero, he's not an anti-hero, he's merely a villain with a broken brain, unaware that "no, people cannot live without their lungs".
To check out the entire web series and watch it from Episode 1 visit the playlist on YouTube here.
ForewarnedFilms
They run no ads.  They have no sponsors.  They aren't asking for money.  This is just some passionate filmmakers using what they have to create something fun for fans of the scifi superhero genre.  I challenge anyone to watch the first few seconds and NOT say "Cool".

Check out the full gallery here!
More:
Tina Fey and Miley Cyrus to Host 'Saturday Night Live' This Season
Jason Sudeikis Officially, Definitively Not Returning to 'Saturday Night Live'
How Tina Fey and Amy Poehler Could Make the 2014 Golden Globes Even Funnier
Follow @ForewarnedFilms  
Follow @hollywood_com
---
From Our Partners

A Complete History Of Twerking (1993-2013) (Vh1)


20 Grisliest TV Deaths of 2012-2013 (Vulture)