You Might Have a Panic Attack Just Watching This New Trailer for 'Gravity'
Fair warning: you're going to want to save the above Gravity trailer for watching in the comfort of your own bedroom, preferably with thick comforters ready to clutch and windows adjacent and wide open for hungry gulps of oxygen. Free of ghosts, slashers, zombies, monsters, genetic experiments gone awry, vampires, masked assassins, backwoods cannibals, nightmare lurkers, or Patrick Wilson, Gravity is easily the scariest thing that will hit theaters in 2013. When astronaut Sandra Bullock is detached from her spacecraft and thrust without mercy into the the endless stomach of outer space, we're dealt more than chills and jump scares. This is full-on panic. Shortness of breath, tremors, reevaluations of our own mortality. This is true horror.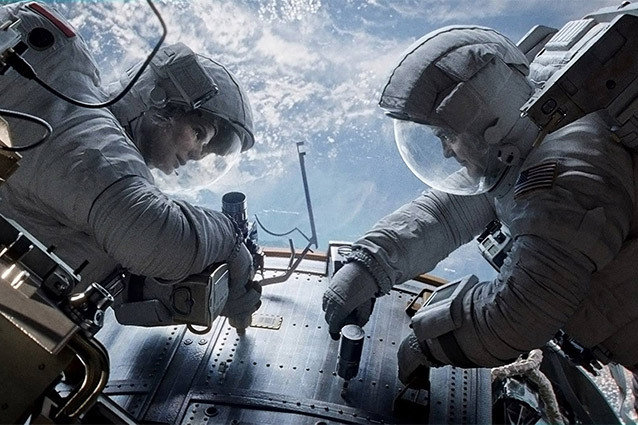 Warner Bros.
Director Alfonso Cuarón's thriller is already one of the most anticipated features of the coming season, what with the director's past work speaking volumes (Y Tu Mamá También and Children of Men) and praise for the picture offered by the likes of filmmaker James Cameron. But this trailer does more than anything so far to build anticipation. Dreadful, sickening, sweat-inducing anticipation for a movie that will, beyond reasonable doubt, result in a few in-theater freak outs.
If you're brave enough to face Cuarón outer space terror, check out the trailer, and the film (which also stars George Clooney, so at least that should be comforting) when it hits the big screen on Oct 4.
More:
'Gravity' Trailer Will Make You Glad You Never Went to Space Camp
George Clooney and Sandra Bullock Are Stellar in 'Gravity' Trailer
Our 6 Most Anticipated Movies of the Fall
---
From Our Partners:


40 Most Revealing See-Through Red Carpet Looks (Vh1)


15 Stars Share Secrets of their Sex Lives (Celebuzz)