'Guardians of the Galaxy' Taps Jim Carrey and Adam Sandler? Superhero Films Are Fun Again
There was a time, long ago, when Hollywood could get away with titles like Superman and the Mole Men. A time before self-aware deconstruction and ironic reappropriation, when a style we'd now designate as campy and ridiculous could be enjoyed for its zeal, simplicity, and earnestness. A time when superhero flicks were forthright and fun, when the primary goal of any big screen comic book adaptation was to take its young viewers on a thrill ride adventure. Although recent years have replaced this attitude with a much darker, more introspective sensibility, the development of a Guardians of the Galaxy picture seems to suggest that the superhero genre is returning to its wacky roots. And The Latino Review's report that Jim Carrey and Adam Sandler have been approached to star in the movie bolster that possiblity tenfold. Yes, that's right: freakin' Jim Carrey and Adam Sandler might star in Guardians of the Galaxy. We truly are at a cinematic golden age.
But just three or four years ago, this sort of casting might have been impossible. The superhero movie genre has gone through many a transformation since its inception. Sure, it stayed true to its earnest, upbeat attitude for a long while, carrying forth through the '60s with Adam West's flamboyant Batman exploits, through the '70s and '80s with Christopher Reeves' high flying Superman pictures and the lesser known Toxic Avenger series, and through the '90s with a few unfortunate forays (Batman & Robin, the original Captain America, Judge Dredd). But things changed once we met Gotham City's most formidable resident through the eyes of Christopher Nolan.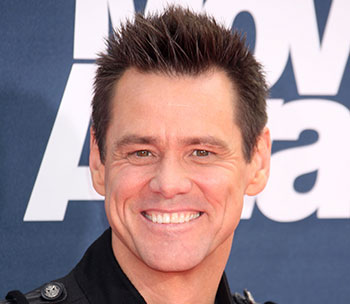 The turn of the millennium saw new vigor breathed into superhero films, launching perhaps with a victorious go at the X-Men series (still kicking!) and the first two thirds of Sam Raimi's excellent-turned-wait-is-he-actually-dancing Spider-Man trilogy. But accompanying these memorable advents, and some less successful concoctions (Fantastic Four, namely) in the traditional fun-filled form, we saw the genre relocate to a new atmosphere: and thus begun a period that can be appropriately deemed the Nolan Era.
Of course, Nolan didn't invent the idea of the "dark" superhero film, but he might have perfected it. At least for the prevalent generation of young moviegoers. Ang Lee gave it a go with Hulk, only two years prior to Nolan's first beloved 2005 delivery Batman Begins, to grave public disappointment (Lee's movie became the first ever film to gross over $20 million in its opening weekend and then drop more than 65% at the following week's box office — word of mouth was not doing this picture any favors). After Hulk, it might have seemed that America wasn't interested in a brooding superhero film, instead preferring the zips, zaps, zoobadees of Bruce Banner's Marvel contemporaries. But Nolan introduced Gotham City in a light that fans could appreciate; the first of his Batman movies exhibited a darkness that was powerful but approachable, making Bruce Wayne the most interesting hero the country had seen onscreen in quite some time.
And topping Batman Begins in critical and popular favor was its 2008 followup, The Dark Knight. High anticipation embraced the film in the wake of its stellar precedent chapter, the introduction of the fan favorite villain the Joker, and a morbid obsession with the movie resultant of the sudden death of star Heath Ledger just six months before theatrical release. Living up to, even exceeding the hype, The Dark Knight earned a platform as this generation's definition of superhero movie. With its pitch black sensibilities and nightmarish performances, a new kind of icon had all but officially overtaken the genre, and it was a far leap from George Reeve's Mole Men grapples.
And from The Dark Knight came others of the kind, triumphs (Watchmen) and failures (Green Lantern) alike. Meanwhile, Marvel output like Captain America: The First Avenger and Thor showcased a more deliberate loyalty to superhero movie tradition, but none of these items, popular though they were, seemed to quite live up to the majesty that was Nolan's second visit to Gotham. No one superhero film alone seemed to have the ability to outshine the shadowy Bruce Wayne Vs. Joker powerhouse. And no superhero film alone did. It took an assemblage.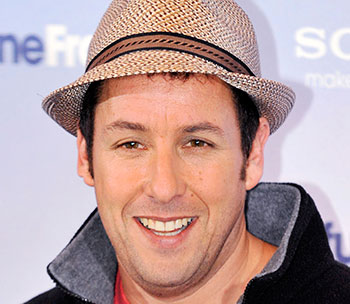 Following individual exploits for heroes Iron Man, the Incredible Hulk, Captain America, and Thor, 2012 gave us the long awaited The Avengers. To say that Joss Whedon's big screen vision of the Marvel squad put Nolan's Dark Knight to shame would be a tremendous understatement. Grossing over $1.5 billion, The Avengers stands as the third most financially successful movie ever made, maintains a 92% Certified Fresh rating on Rotten Tomatoes, and was just about the only thing anybody you know was talking about for the months immediately following its May '12 release. The Avengers was a very different animal from The Dark Knight indeed. Bright, flashy, riddled with jokes and painted with old-school whimsy, The Avengers returned audiences to the thrill of the fun superhero adventure, rather than the highly internal, nihilistic Batman we'd come to idolize.
Only two months after The Avengers came Nolan's ultimate chapter, The Dark Knight Rises, which didn't carry much of the supremacy of its predecessor. You can attribute this to a decline in quality, a lackluster ending, or the Aurora, Colo. tragedy with which the movie was irreparably associated. But it's hard to ignore the possibility that maybe people had just found themselves more in tune with Whedon's superhero vision. While The Dark Knight was an interesting, compelling new concept, maybe the genre is in fact better suited by the idea of fun.
And maybe, in light of The Avenger's success, that's where it's headed. Sure, Man of Steel seems to carry the torch of the Batman series' mentality (Nolan acting as a producer doesn't hurt). But the wave of Marvel products reaching development — one would be hard pressed to find a good deal of severity in Ant Man — suggests that people are more open to their caped heroes donning smiles and cracking jokes. Thus, Jim Carrey and Adam Sandler for Guardians of the Galaxy.
This type of casting, in fact, might even take things a step further. Are we gearing up for a full-fledged superhero comedy? Something wholly goofy, slapstick, quip-laden, something that puts the laughs first? Or at least on par with the action? Does this potential news indicate that we've traveled quite a ways in the last four-and-a-half years, abandoning the dimly lit Wayne Manor and heading straight into the gleaming sun of Marvel? Are we, in fact, overcompensating for the black hole of Batman with a radioactive laser beam of joy that will be this next Marvel film?
We still have yet to find out if either Carrey or Sandler will accept a role in the movie, nor have we seen any footage from the developing flick. But rest assured: it's going to be crazy, kooky, and a hell of a lot of fun. Talking raccoons don't really fly in the Nolan treatment.
[Photo Credits: Marvel; ER/Flynetpictures; WENN]
More:
'Guardians of the Galaxy' Enlists Superfan James Gunn to Write and Direct
Real Life 'Avengers': Iron Man's Gauntlet and More Marvel Technology Beyond the Tesseract
The Hulk Problem: Lou Ferrigno on Marvel's Struggles to Bring the Hero to Screen
---
From Our Partners


Stars Pose Naked for 'Allure' (Celebuzz)


Which Game of Thrones Actor Looks Least Like His Character? (Vulture)