Hair Wins Oscars: The Conspiracy Behind Ben Affleck's 'Argo' 'Do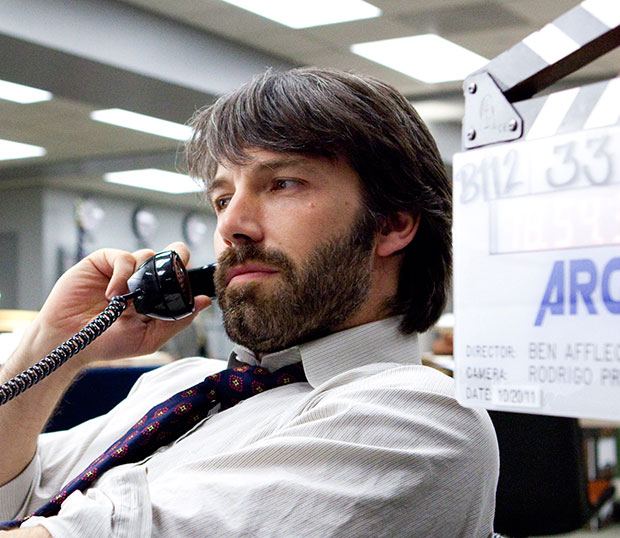 Ancient mythology tells of an incredible soldier named Samson: with shoulders 60 cubits broad and enough strength to tear a lion in twain, Samson reigned as one of his time's most immensely powerful forces — all thanks to his hair.
RELATED: 'Argo' and Other Movies So Unbelievable They Must Be True
As proven by many great men since the rise and fall of Samson — The Beatles, Uncle Jesse, Carrot Top — a vibrant, untamed mane can imbue a mere mortal with boundless superhuman capability, driving him to achieve victories beyond the denizens of his most uninhibited fantasies. Like Oscars!
You might have picked up on the Academy Awards buzz circling Ben Affleck's forthcoming hostage crisis drama Argo, which debuted at the Telluride Film Festival in August and releases nationally on Friday. Oscars chatter has involved Argo nabbing a Best Picture nod, Alan Arkin being a sure shot for the Best Supporting Actor title, and for Affleck himself in the Lead Actor slot. It's easy to see why the star/director might be graced with these premonitions: subdued but passionate CIA Agent Tony Mendez is a leap from the more expressive characters on Affleck's résumé; the high-stakes nature of the politically charged true story make for a moving performance from the actor; and most of all, that hair.
Affleck sprouted a particularly 'brow-raising pelt — both atop his dome and all over his face — for his Argo character. The kind of hair that could effectively remove the man from any "celebrity crush" lists posthaste… but might well place him at the forefront of another, comparably esteemed assembly: Oscar winners.
RELATED: 'Argo' Wins Oscar, Shout-Out from Michelle Obama
Whether Affleck owns the role or flops with a vengeance, he is a surefire bet to take home the Oscar for Best Actor at the 85th Annual Academy Awards. Because of his hair. Hair wins Oscars. "No it doesn't," you scoff (we can hear your scoffs). "Talent wins Oscars." Sure, talent is nice and all, and has probably worked for a few people over the years — Alec Guinness, maybe — but the biggest secret of the trade: it's all in the tresses.
Look back over the past decade at the men who have nabbed the Best Actor and Best Supporting Actor Awards, and you'll see what we mean.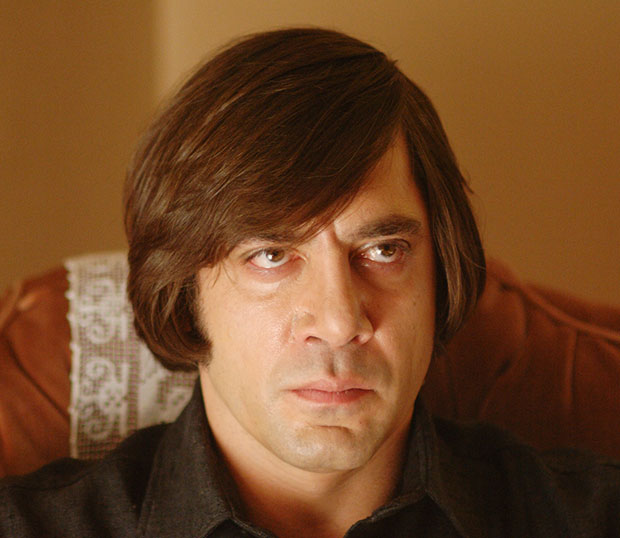 Almost ten Oscars ago, Chris Cooper took home the Best Supporting Actor Oscar for 2002's Adaptation., a role for which he grew a colossally unflattering mop. Three years later, George Clooney sacrificed his unparalleled allure for a drunk uncle-ian soup strainer in Syriana, earning the same award for this character. In 2007, Javier Bardem's No Country for Old Men bowl-cut guaranteed him Best Supporting… although, admittedly, it could have easily gone to Philip Seymour Hoffman's atrocious Charlie Wilson's War dye job that year. And finally, '08: the late Heath Ledger and his frenzied Joker 'do would take home the Oscar for The Dark Knight.
Now, I know what you're thinking (we can hear your thoughts, too). "These are all Best Supporting Actors. There's absolutely no science that might prove this pattern would transcend into the Lead Actor category. To suggest as such would be crazy!" Crazy, huh? Crazy like a Heart?
In 2009, writer/director Scott Cooper released the intimate character drama Crazy Heart, starring beloved actor Jeff Bridges as washed up country music singer/songwriter Bad Blake. For this role, Bridges nabbed the Best Actor Oscar, beating out the likes of Clooney (Up in the Air), Colin Firth (A Single Man), Morgan Freeman (Invictus), and Jeremy Renner (The Hurt Locker). Three time-tested Hollywood legends (with Freeman owning the additional edge of playing Nelson Mandela) and a showbiz newcomer at the head of an immensely affecting war film. Bridges' Crazy Heart performance was excellent — no one is here to claim otherwise — but he won because of the hair. He had to… he was the perfect candidate…
RELATED: Ben Affleck Talks Filling His 'Argo' Cast with Comedy Legends — VIDEO
See, Bridges' hair has long flowed free, onscreen and off. His Bad Blake bouffant was barely a stray from his usual shoulder-length 'do. So nobody suspected a thing when the Academy gave Bridges the Oscar. Nobody gave any thought to what might have really been going on behind the scenes.
As far as the public knows, the annual victors are ostensibly chosen by the collective members of the Academy of Motion Picture Arts and Sciences, an esteemed group of accomplished men and women who have made names for themselves in the following fields: acting, directing, writing, producing, editing, cinematography, animation, art direction, documentary filmmaking, music, a bunch of other stuff, and finally, makeup artistry and hair styling. A group that has made its career on attention to detail, on the grunt work, on secretly pulling the strings on all the forefront players — controlling the masses from behind the curtains.
"But how can this be?" you ask (my, you're vocal today). "How can this single group of people control the entire outcome of the Academy Awards?" Simple, my inquisitive friend: when you control people's hair, you control their minds. Through the venue of brain-altering chemicals, and tonics, and shampoos, the hair styling community of Hollywood has managed to instill their perspectives into the minds of their Academy peers, and (in the rare causes of failure), into those of the actors and actresses slated with announcing the names of the winners at the awards ceremonies.
And of course they have quite the definitive horse in this race. In order to afford their brethren ample work, this dedicated secret society (known as the Folliclists) have elected to award the actors with longer, more elaborate, vividly distinct hairstyles, thus promoting the adoption of these styles for future actors. "Long hair wins awards!" aspiring performers will think. "I've gotta get me some long hair!" And so, the trend begins, and the hair styling industry flourishes.
It was easy to do this with the Supporting Actor category — nobody really cares about that one. But in order to stake a claim for Lead Actors, the Folliclists needed to be strategic: they needed to sneak their way in via the likes of Bridges, whose hair would invite no suspicion. But Bridges is only the seed. Next, it's Affleck. After him, who knows? Benicio del Toro as the Matterhorn Yeti? Martin Freeman for The Hobbit? Josh Gad as Cousin Itt? It could be anyone. And then… it'll be all of us. They'll have the world.
We're onto you, hair stylists of America. Your nefarious plan is a secret no longer. And we'd totally set out to stop you… except we really need a trim before the weekend. Not too short, please.
[Photo Credit: Warner Bros, Miramax]
---
Oscars 2013 Special Coverage
---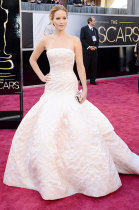 Oscars 2013 Best Dressed: PICS!
• Anne Hathaway: Oscar's Worst Dressed?
• Seth MacFarlane's Opening: How'd He Do?
• Adele's Performance Gets Mixed Reviews
• 15 Oscar-Winning Nude Scenes
• What Happened to Renee Zellweger's Face?
• Oscars 2013: The Full Winners List
• The Winner, According to You