Comeback Kid Haley Joel Osment Lands Roles in 2 Indie Comedies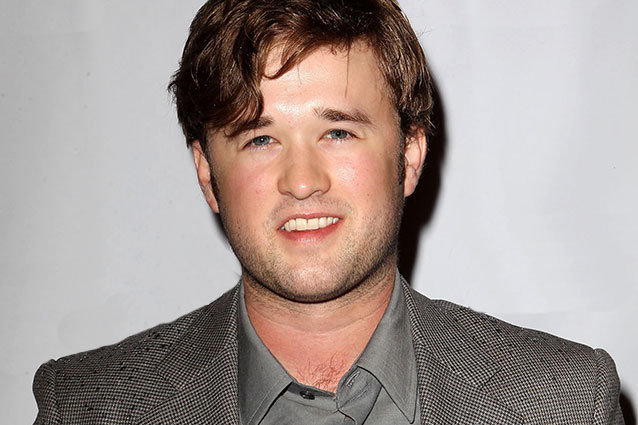 WENN
Haley Joel Osment is determined not to be just another child star that's left immortalized on our dusty VHS tapes; he's ready for the big screen, the small screen, and even… gasp… DVDs. According to Deadline, Osment has landed two indies: Kevin Smith's Tusk and Max Landis' Me Him Her.
In Tusk, Osment will play a guy named Teddy who sets out to find his best friend and podcast co-host (Justin Long) in the Canadian woods, where he's been forced to dress like a walrus for a crazy man who's looking for a companion. We're pretty sure that's as horror-indie as anything can ever get. And as for Me Him Her, which has no confirmed plot as of yet, Osment is set to star alongside Scott Bakula, Geena Davis, and Alia Shawkat (who is all too familiar with the indie scene).
Add that all to the fact that he appears on Amazon Studios' sitcom Alpha House and is one of the main characters in the upcoming (eccentric and bizzare) IFC miniseries Spoils of Babylon from Funny or Die, and we can confidently say that Osment is carefully planning his rise to adult stardom via indies. And hey, it totally might work. Flying under the radar might be exactly what Osment needs to do to let us know that he can do more than see dead people.
Osment can be seen on Spoils Of Babylon when it debuts on IFC in Jan. 2014.