Halle Berry 'Thinks' She's In For 'X-Men: Days of Future Past' – UPDATE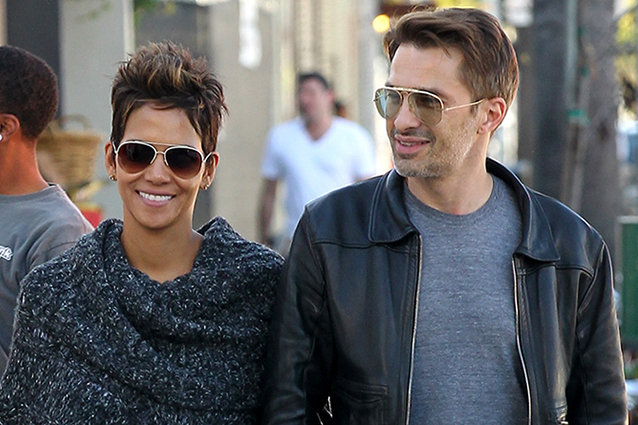 UPDATE: Berry's spidey-senses were tingling correctly (I know, I know, Spider-Man is in a different universe). Her return for X-Men: Days of Future Past has just been confirmed by Deadline. 
EARLIER: It's a big weekend for X-Men fans. First, the director of the upcoming sequel, X-Men: Days of Future Past, Bryan Singer tweeted (below) that French actor Omar Sy from critical hit The Intouchables will join the film. And now, Halle Berry, who fans will remember as Storm in the original X-Men movies, says she "thinks" she's in for the new movie.
RELATED: Hugh Jackman Returning for 'X-Men: Days of Future Past'
During the junket for her new flick The Call, Berry told Access Hollywood that she's "in" for the movie, adding the super safe follow-up: "I think I'm in." Of course, it's not all that unlikely that Berry would return to reprise her explosive role in Singer's followup to X-Men: First Class. with Patrick Stewart returning to play his signature role as Professor Charles Xavier, Hugh Jackman coming back as Wolverine, and Anna Paquin returning as Rogue, it would seem a little lonely without Berry's beloved lady mutant along for the ride. Reps for Berry could not be reached for confirmation at the time of publication.
As for Sy, his role remains shrouded in mystery, as Singer only managed to reveal the fact that the actor will be in the film. Perhaps there's a mutant role just primed and ready for the French star? 
RELATED: 'X-Men' Pics Feature Young and Old Prof X
Sy and (potentially) Berry join an already robust cast for X-Men: Days of Future Past, including Stewart, Jackman, Paquin, Ellen Paige, Sir Ian McKellan, and Jennifer Lawrence to name a few. 
Thrilled to welcome the brilliant #OmarSy from the amazing film #TheIntouchables to the cast of #Xmen #DaysofFuturePast!

— Bryan Singer (@BryanSinger) March 2, 2013
[Photo Credit: Wenn]
---
From Our Partners:


Seal Is Dating the Pink Power Ranger: Report (Vh1)


60 Celebrity Bikini Bodies: Guess Who! (Celebuzz)