The Creepiest Indie Movies On Netflix Right Now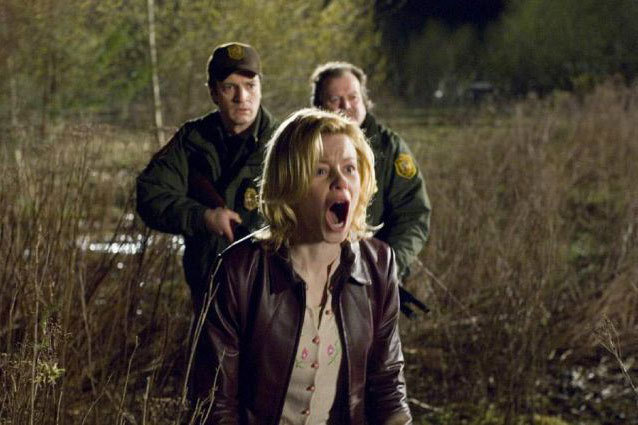 Universal Pictures
Halloween's coming up and there's nothing like a creepy indie horror film to start the month of October off with a bang. We know there are endless horror movies for you to choose from at any given time, but here are a few that – according to Netflix viewers themselves — are pretty much the creepiest. And nobody does creepy like indie directors.
Antichrist
The fact that Netflix viewers have have commented with so many strong reactions (seriously, a lot of 'WTF?!'s) to this Lars von Trier film is reason enough to stream. Everyone may not agree on whether or not the movie is great, but the 2009 flick – which follows the story of a couple grieving the loss of their child and then totally losing it — definitely has people talking.
Slither
Elizabeth Banks stars in this 2006 creep-fest, and if you hate anything that slithers, or anything that mutates into anything that slithers, this is your best bet for a good/horrifying time.
The Snowtown Murders
Oftentimes the scariest movies are inspired by the scariest true stories. The Snowtown Murders is based on actual events that took place during the '90s in South Australia (events also described as the Bodies-in-Barrels murders). A young boy is taken in with a charismatic older man who gets close to his family, and the result is absolutely terrifying.
Paranormal Activity 3
Some sequels get old, but there's something about the Paranormal Activity films that just keep us coming back for more. We're all familiar with the storyline by now – a dark and powerful presence invades a home and all of the madness is captured on film by those being haunted. Even if you're not into scary movies, around Halloween time, you just have to watch this one. And according to viewers, the extended version on Netflix is everything.
More:
You Now Have Permission To Watch 'Hocus Pocus' Every Day
The Best Non-Gory Horry Movies
Get Psyched For The New 'Goosebumps' Movie
---
From Our Partners:


40 Most Revealing See-Through Red Carpet Looks (Vh1)


15 Stars Share Secrets of their Sex Lives (Celebuzz)