Hans Zimmer Wants Your Voice for the 'Dark Knight Rises' Soundtrack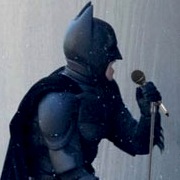 At the 2010 San Diego Comic-Con, the director of Tron Legacy created a unique opportunity for those in attendance of their panel. Thanks to a series of scattered microphones throughout the room, the SDCC audience was recorded chanting a series of phrases that were then placed into the finished film's "Game Grid" sequence. How do you make a screaming stadium sound real? Record a room full of eager movie buffs ready to do as you say!
Crowdsourcing audio was a way of getting fans excited to be part of a cinematic event while simultaneously catering to the movie's needs. A rather brilliant move—and one composer Hans Zimmer plans to replicate for the upcoming comic book movie, The Dark Knight Rises. How is Zimmer planning on getting that many people into one space? Simple. He doesn't. You can record the audio from the comfort of your own home!
Moviepilot tipped me off to the unique experience that Zimmer is currently organizing through Ujam.com. Here are the Academy Award-winning composer's own words:
We need to hear your voices! Now and Loud! We are creating the sound of a worldwide chant. Everyone come and be part of it. It's easy: There is no such thing as out-of-tune, no timing we can't fix later. If you mumble, growl, scream or whisper, it's all good. Make it yours. If you only get halfway through, no problem! Do it alone, bring your friends, but do it with energy and commitment.Let your voice be heard and be a part of our adventure!"
A worldwide chant? Who knows how this fits in to the grand scheme of The Dark Knight Rises, but if Zimmer's asking everyone from around the world to take part in his orchestration, you know the creative team is thinking big for this one. Perhaps the Bane and the League of Shadow spend their time reciting this poetry when they're not breaking Batman in two?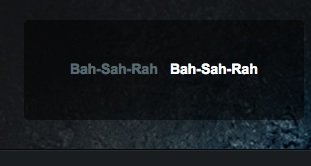 Head over to UJam's Batman-centric page for all the details. The Dark Knight Rises hits theaters (and your voice makes its big screen debut!) on July 20, 2012
="font-style:>