Hayao Miyazaki, the King of Anime, Retires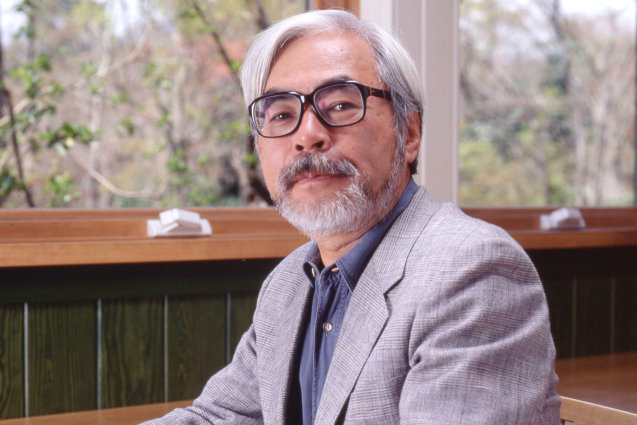 Disney
The anime genre just became a little less imaginative.
Hayao Miyazaki, the Academy Award-winning director and co-founder of the Japanese animation Studio Ghibli, will retire after his latest film, The Wind Rises, premieres at the Venice International Film Festival. Koji Hoshino, the president of Studio Ghibli, made the announcement over the weekend in Venice and at the studio's official website. Miyazaki's magnificent film career has spanned over five decades, and directed 20 feature-length and short films, which culminated with a Best Animated Feature Oscar for Spirited Away.
Japanese anime has often been plagued by content that often caters to the minds of adolescent teenaged boys. Miyazaki offered a respite from all of that with his films that possessed depth and complexity typically not found in family films. They dealt with themes about adolescence, feminism, environmentalism, and pacifism. His films often centered around a strong, intelligent female character, and villains were often complicated souls who were never wholly evil or malicious. Thoughtful and playfully nonsensical at times, Miyazaki's films were all magical rides of imaginations with memorable and inventive stories.
Miyazaki's latest effort, The Wind Rises, is a fictionalized account of Jiro Horikoshi, an engineer who designed fighter planes for the Japanese during World War II and shows the director's typical anti-war stance. Although Miyazaki may continue to work on shorter and smaller projects, let's hope the animation directior hasn't colored in his last cel for good.
More:
First Look at 'The Wind Rises'
New 'Gravity' Trailer

Toronto Film Festival 2013
---
From Our Partners:


40 Most Revealing See-Through Red Carpet Looks (Vh1)


15 Stars Share Secrets of their Sex Lives (Celebuzz)