Horror Comics Headed For Hollywood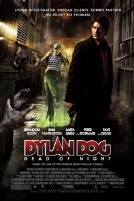 This Friday, Brandon Routh returns to the big screen in his first leading role since Superman Returns in Dylan Dog: Dead of Night. The film, based on an Italian comic created by Tiziano Sclavi, follows the title character, a paranormal investigator, as he rids the world of the terrifying creatures of the night. Of course, he's not Hollywood's first comic-book hero to take on the undead; Wesley Snipes' Blade vanquished plenty of vampires in his trilogy while Ron Perlman's Hellboy held the forces of darkness at bay for a pair of pictures. So in honor of Dylan Dog's arrival on domestic shores, I thought it'd be fun to pick a couple of other characters ready to protect the planet from the things that go bump in the night on the silver screen.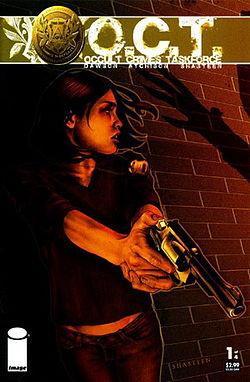 Occult Crimes Taskforce
The beautiful Rosario Dawson co-created this series and the actress lends her likeness to protagonist Sophia Ortiz, a officer in the titular division of the NYPD. The unit patrols a district of New York at the epicenter of an extant that connects Earth with another dimension. This area, called The Otherground by those aware of its existence, is primarily populated by practitioners of magic. The taskforce protects New Yorkers from Rogue Ceteri (creatures from the dimensions beyond) and those who utilize magic for personal gain at the expense of others. I think that, since there's a lack of female superheroes at the multiplex, the industry could use a horror heroine like Ms. Ortiz; one who's resourceful and sexy in equal measure. Plus, the first storyline dealt with Ortiz hunting a (supernatural) serial killer, which is a celluloid profession that many leading ladies have taken on in the past.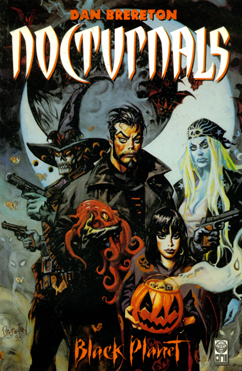 Nocturnals
When Doc Horror and his daughter Eve escaped their Black Planet, they didn't plan on facing the same parasitic villains that conquered their home on Earth. After making nice with Pacific City's ruthless mob kingpin Don Lupo and taking out all of his competition, things seemed to be nice and easy for the displaced duo. They frequently do battle with the city's criminal element and also protect it from larger supernatural threats with the help of a few like-minded societal outcasts including Polychrome, Starfish, Firelion, Komodo, Raccoon and Gunwitch. However, when the Crim (said parasitic organisms) find their way to our world and try to take out Doc Horror and Eve, a much larger and deadlier conflict ensues. Like the OCT and Dylan Dog, Nocturnals opens up a broad, never-before-seen world of paranormal activity to the public. The mini-series has great pulp sensibilities, a wonderful rouge's gallery and nuanced core characters, making it perfect for a motion picture.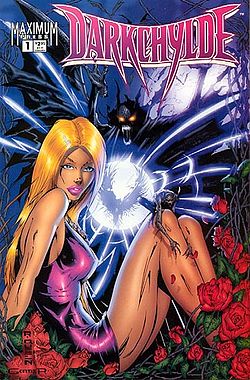 Darkchylde
In this beautifully terrifying tale, Ariel Chylde suffers from her own nightmares, quite literally. Actually, she becomes the creatures from her nightmares and then must stop the evil forces she's released into the real world. Now, I'm kind of cheating here, because there are already (very loose) plans to adapt Darkchylde for a feature film. John Carpenter will direct and that prospect has me all giddy. Just think, he's the guy who had a young and innocent Laurie Strode (Jamie Lee Curtis) battle the monstrous Michael Myers in the original Halloween and its (first) sequel. Now imagine the intensity and terror of that struggle applied to a series of fights between supernatural creatures and the one blond babe who can stop them. With Jennifer Lawrence or Amber Heard. Nuff said.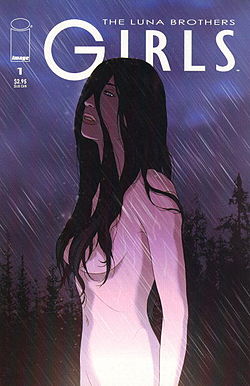 Girls
As you can tell, I kinda like women in horror (who doesn't?) The Luna Brothers created this creepy comic book about a small town with a microscopic population that has a unique "problem": unidentified naked females keep roaming through the streets. Heartbreaking, I know. But it actually does get worse. The mysterious ladies seem to have an attraction to the locals of Pennystown and mate with them regularly. Just shoot me now. Anyway, we eventually find out that these girls are hatching eggs that turn out to be clones of themselves soon after intercourse and are attacking the normal women, eating lots of flesh along the way. Also, there's a huge sperm-like monster out in the cornfields and a giant dome blocking off all aid from the outside world. Now I see. With shades of Invasion of the Body Snatchers, Under The Dome, Species and V, I can't think of any reason why Girls wouldn't work as a hard R-rated horror thriller with loads of sex and sci-fi appeal.