How Meryl Streep and Judi Dench Are Changing the Film Industry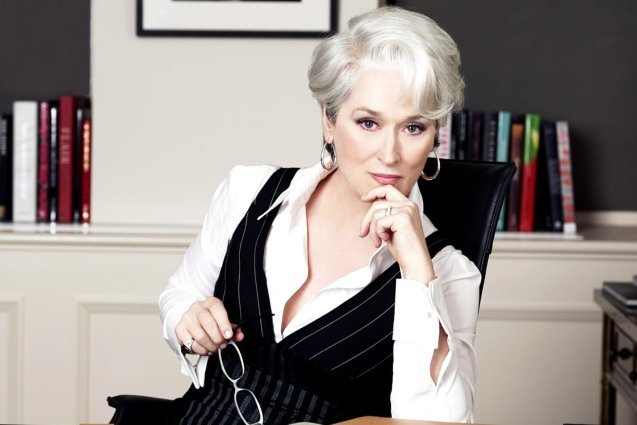 20th Century Fox via Everett Collection
Meryl Streep and Judi Dench are changing the film industry. The story began in 2006 when Streep starred in The Devil Wears Prada. Her now iconic performance as Miranda Priestly introduced her talent to a new generation of moviegoers, and turned the film into a box office sensation. Since then, Streep has been straddling the line between character actress and movie star, and she often appears in one film for prestige (Doubt) and another for profit (Mamma Mia!). Not all of Streep's films are successful at the box office or with critics (Lions for Lambs was a bomb), but most of them are.
Dench's trajectory is similar. Like Streep, she's been a fantastic actress for most of her life, but her career was reinvigorated in 1997 with Mrs. Brown. Since then, Dench has received seven Oscar nominations, and the surprise success of films like The Best Exotic Marigold Hotel and Philomena prove that she can attract an audience. So what are Streep and Dench doing that is so revolutionary?
Unlike most actresses their age, Streep and Dench are sought out by studio executives, and films are often built around them. For instance, Julie & Julia, It's Complicated, The Iron Lady, and August: Osage County were made for Streep, as with Philomena for Dench. Each project earned the appropriate amount of money required for studios to profit, and gave the actresses more autonomy for future projects. Similarly aged actresses like Julie Christie or Diane Keaton may appear in one successful film to remind audiences of their early A-list status, but the demand for Streep and Dench increases with each subsequent project. 
For the most part, this is because Streep and Dench appear in adult-oriented films with complicated female characters at the center. They choose films that will appeal to critics and awards groups, but also ones that will generate interest with audiences. They aren't art-house actresses who make films that are too somber and dramatic, and they understand that financially successful films need to strike an approriate balance between art and commerce. Hope Springs, for example, is a smart romantic comedy in which Streep stars opposite Tommy Lee Jones as a woman stuck in a loveless marriage. Made for just $30 million, the film grossed over $100 million worldwide. As a summer release, Hope Springs offered adult audiences an alternative to the typical comic book fare. The Best Exotic Marigold Hotel follows this model. The $10 million comedy grossed over $130 million worldwide, and gave adult audiences a reason to go to the movies during the summer season. To the delight of many, a sequel has already been filmed. 
This is not to say, however, that Streep and Dench are unwilling to appear in mainstream movies. In 2014, for instance, Streep will star in The Giver, and if the trailer is any indication, it's an attempt to appeal to Divergent fans. Dench, on the same token, has been excellent as M in the James Bond films, and her central role in Skyfall had audiences around the world talking about her character's shocking resolution. Streep and Dench are smart enough to realize that they can appear in mainstream films without undermining their status as thespians, and as a result, they attract a diverse audience to their movies. 
By offering adult-oriented, entertaining films to counterprogram the glut of vapid tent-pole pictures, Streep and Dench have opened up the doors for other older actresses to achieve a comfortable level of stardom. Their success debunks the familiar myth that older actresses can't carry a film at the box office, and suggests that audiences are ready and willing to see films with older women at the center. June Squibb, for example, has become a household name at the age of 84 thanks to her Oscar-nominated performance in Nebraska. Squibb isn't in the same league as Streep or Dench, but she's surprisingly become a famous movie star later in life, appealing to an audience looking for meatier, more character-driven work.
This issue is complicated and by no means a science. Actresses still face many hurdles in Hollywood, and Streep and Dench don't solve the larger gender issues that plague the film industry. However, their unprecedented success is a refreshing disruption of the paradigm, and they've made it easier for other actresses to follow in their footsteps.
What do you about Streep and Dench's impact on the film industry? Cast your vote below.