Hugh Jackman's Abs Are Sharper Than His Claws in 'The Wolverine' — PIC
Instead of 2009's X-Men Origins: Wolverine reinventing Hugh Jackman's mutant hero with a prequel story, it bellyflopped with bland visuals and a jam-packed roster. The movie wasn't about Wolverine — it was an excuse to highlight characters left out of the original X-Men trilogy and set up bigger, more ridiculous set pieces that used the claw-enhanced superhero as a pawn. The star vehicle was barely a blip on the summer's radar.
So a sequel is somewhat miraculous — but it's happening. Jackman, passionate about his breakout role, spent years developing The Wolverine, first recruiting his Fountain director Darren Aronofsky (who flirted with superhero filmmaking with a proposed, gritty Batman prequel). When that pairing fell through, Jackman persisted, finding luck with Hollywood's Jack of all Genres, director James Mangold (Walk the Line, 3:10 to Yuma, Knight and Day). And needing a storyline that could recapture the magic and integrity of Wolverine, Jackman enlisted both Christopher McQuarrie (The Usual Suspects) and Mark Bomback (Unstoppable) to translate comic book legend Frank Miller's classic 1982 Wolverine arc that sent the warrior into the underbelly of Japan.
The work all paid off: The Wolverine will finally hit theaters on June 26, 2013, and the first image from the film has just been revealed. "Reinvention" is the key word. Taking cues from the darker portrayal of Batman in the recent Dark Knight films, Jackman's portrait already sports more atmosphere than X-Men Origins: Wolverine. Adding to the intensity is Jackman's physique — sure, the hand blades look as deadly as ever, but those popping veins look just as sharp. Jackman has transformed himself into a living comic book character.
Check out the pic below, which should have you waiting impatiently to have your X-Men fandom served next summer.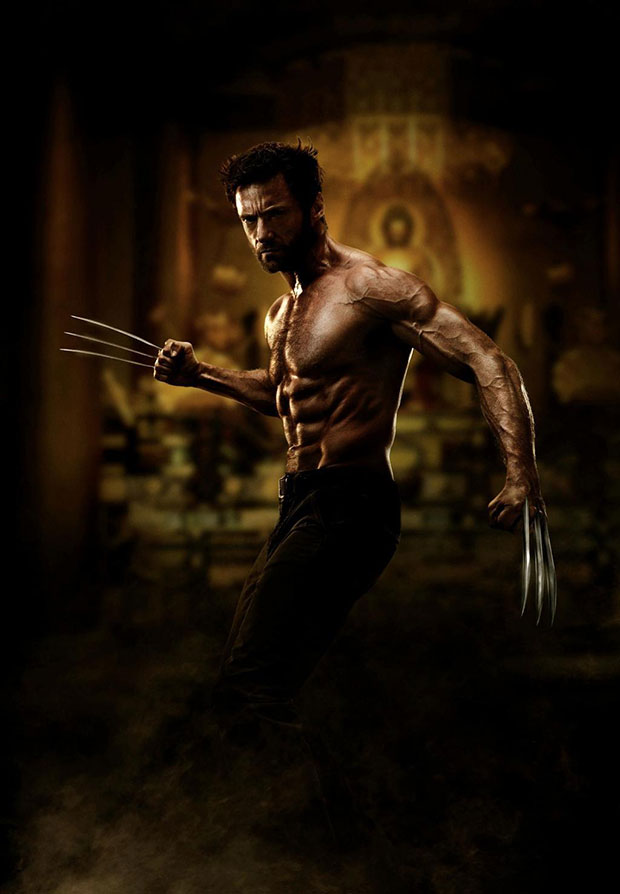 Follow Matt Patches on Twitter @misterpatches
[Photo Credit: 20th Century Fox]
More:
Hugh Jackman Redefine 'Les Misérables' with On-Set Singing — VIDEO
'Total Recall' Star Joins Hugh Jackman as Wolverine Villain
'X-Men: First Class' and 'Rise of the Planet of the Apes' Sequels Confirmed