'Hunger Games' Capitol Style: 'Barry Lyndon' Meets 'Blade Runner'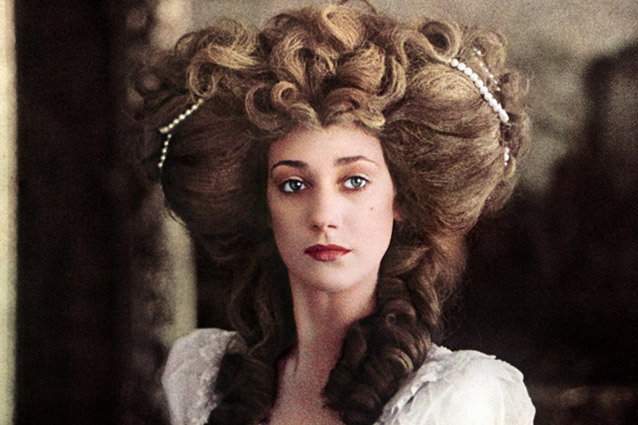 Warner Bros.
When directors set out to make a film, chances are they have a production designer in mind. The look is what brings a film to life, and it's why we plunk down our cash. The Hunger Games franchise has a super-high coolness quotient when it comes to that: the demented hair, the gowns made of flame, and its mash-up of sartorial styles.
Now imagine you've been asked to do the costumes for The Hunger Games: Catching Fire. What films do you watch for a little inspiration? Here are two scenes that run the gamut from Hogarth to Post Apocalypse, and could easily pass in Panem.
Blade Runner visualized a future awash in nostalgia, the actual storyline of the film. It was high-tech pulp fiction. So when Sean Young sidled onscreen in a shimmering futuristic 1940s day suit and V for Victory hairdo, production designers all over the world slid to the front of their seats.
Hollywood has been guessing at what 18th century fashion looked like in motion since the advent of cinematography. Stanley Kubrick's 1975 masterwork Barry Lyndon is considered an apt interpretation. He even filmed it in candlelight. There are traces of Effie Trinket in there, for sure.